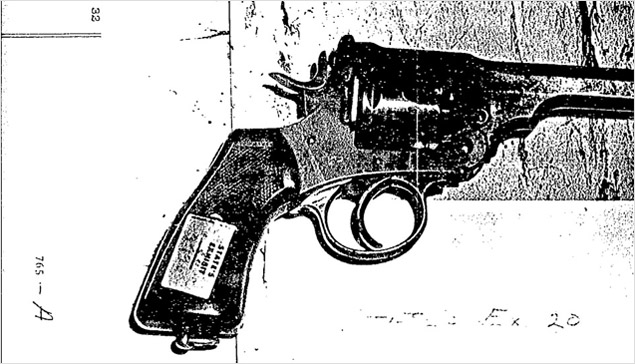 Photo of gun associated with early murder trial, included in Mother Jones story.
Mother Jones has a fascinating, longer look at an early murder mystery associated with none other than the NRA's general counsel, Robert Dowlut. It would seem that Dowlut was originally convicted of second degree murder, a conviction that was later overturned.
In an act I've come to expect from Mother Jones, the publication has also provided easy access to all of the documentation that provided the basis for the story.