The photos here are included in the story O Si Yo, about the Cherokee Pow Wow held in Hopinksville, Kentucky at the Trail of Tears park there.
All photos were taken in hot mid-day sun, and wasn't sure any would turn out. As with other photos, some I prefer to leave in color, others I prefer to desaturate and publish as black and white.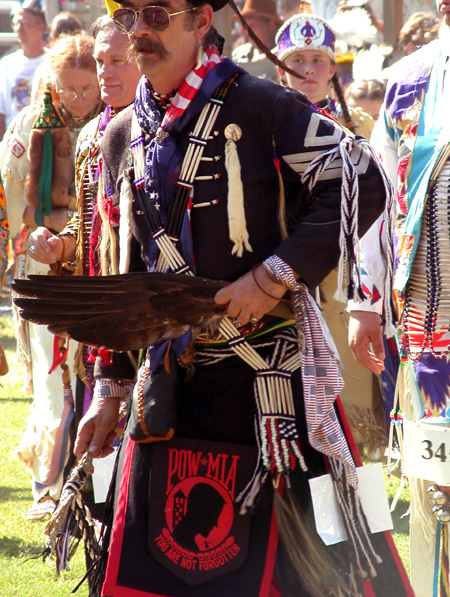 Pow Wows attract a diverse group of people as this gentleman with the POW/MIA outfit demonstrates.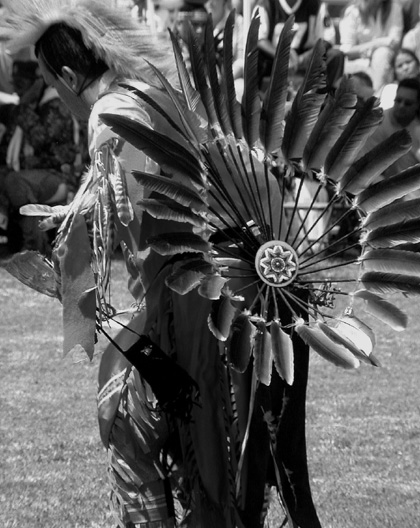 A Traditional Dance competitor.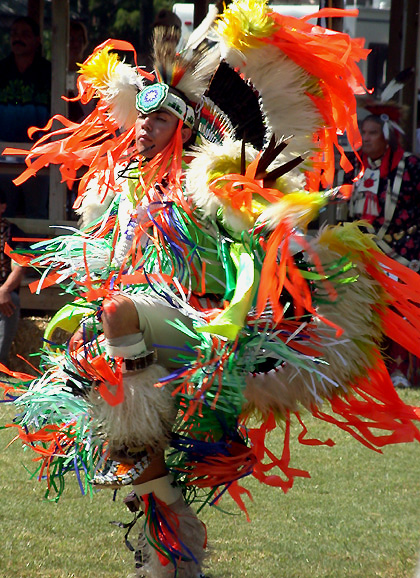 A Fancy Dress Dance competitor. It's extremely difficult to photograph these dancers as they move so quickly. Beautiful, though, when you can grab an image.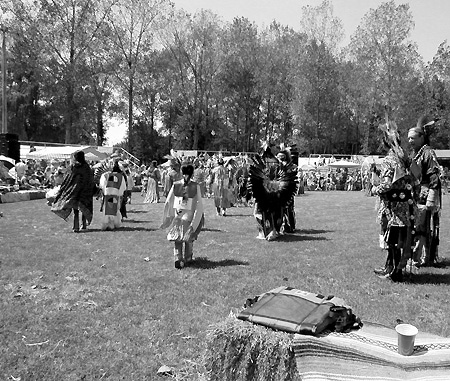 Participants heading in for an Intertribal dance. I used a wide angle lens for this photo, to try and capture the feel of the Pow Wow surroundings.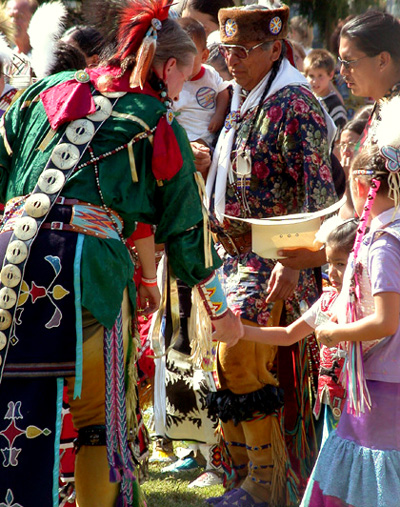 It was either show the baby in the grandfather's arms, or this little girl getting her hand shaken. I liked the fact that the adults would shake the hands of the children during the dance.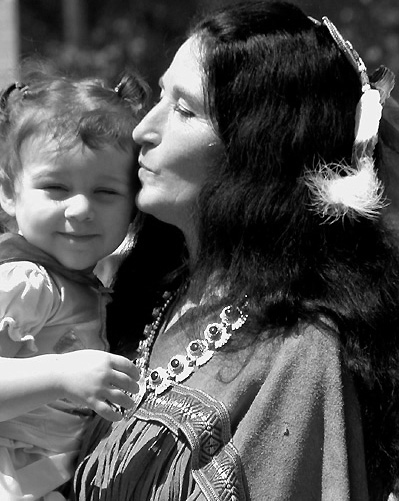 Either mother or grandmother, couldn't tell, but this picture needs no other words.
The following two images were included in the post Hail Mary, and were of a Mexican Aztec Fire Dancer.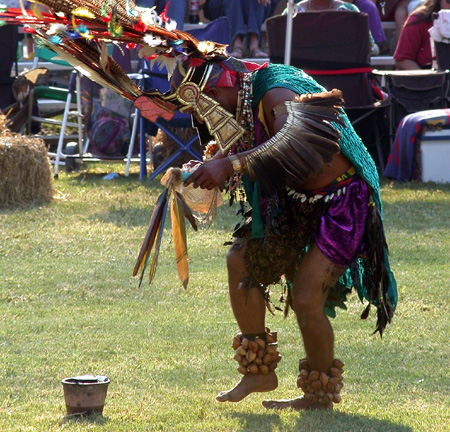 If you've seen Aztec ruins, you'll recognize this stance.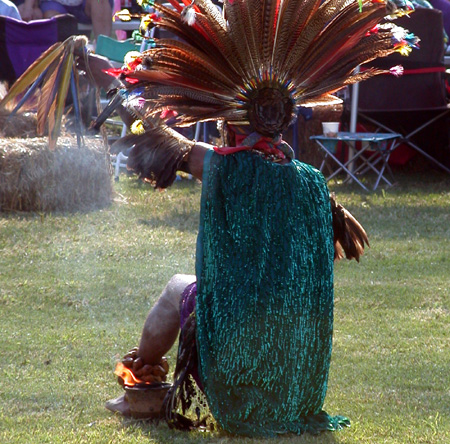 Fire Dancer with foot in fire.
Bonus pic — not included in posting: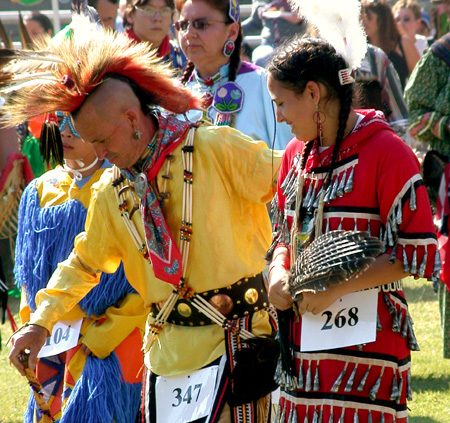 Couple during dance of couples only.