I decided to hold off on Ozark trips until next week when the weather will hopefully be a little clearer. I also wasn't up for a 4+ car ride, having done too many of these lately. Instead, yesterday I spent time at the Sculpture Park, playing around with my new camera.
I feel remarkably free with the D70, and had a great deal of enjoyment 'experimenting' with different angles and lighting and color and views. The fall colors still aren't very advanced in St. Louis, but I managed to pick up some. And a few self-portraits, as well as other odds and ends.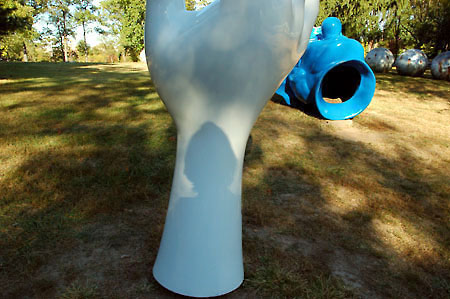 "Portrait of Author I"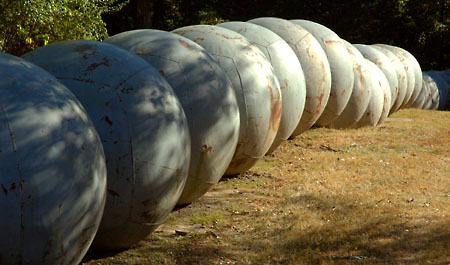 "Now those are big balls"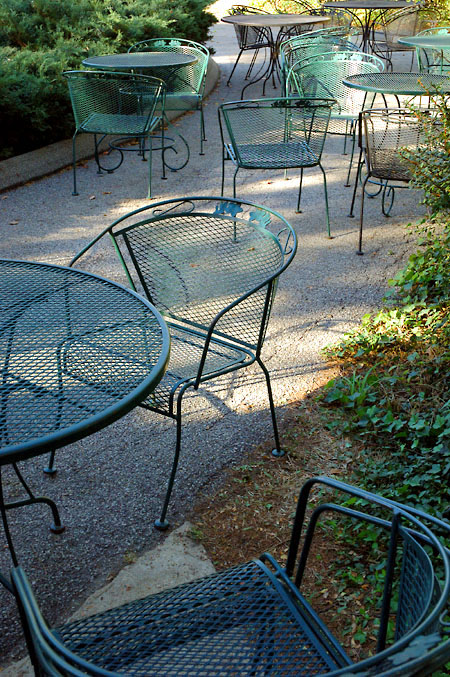 "Possibility"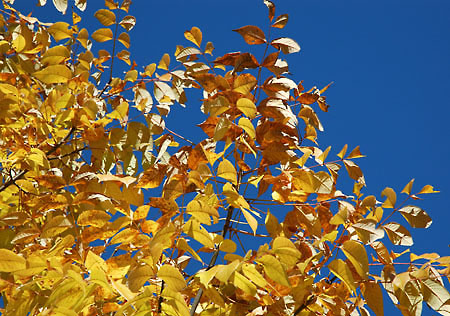 "Golden Leaves"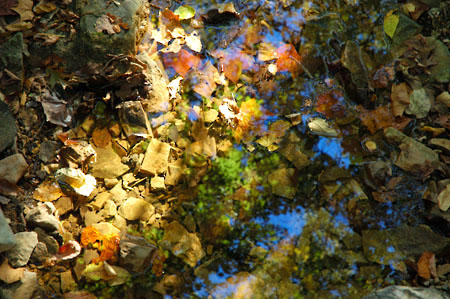 I particularly liked this one, and I don't know why. I think it was the shallow clear water reflecting the sky and trees above the creek, and forming an overlay among the rocks. And if you look close, I swear there are little people's faces reflected in the rocks.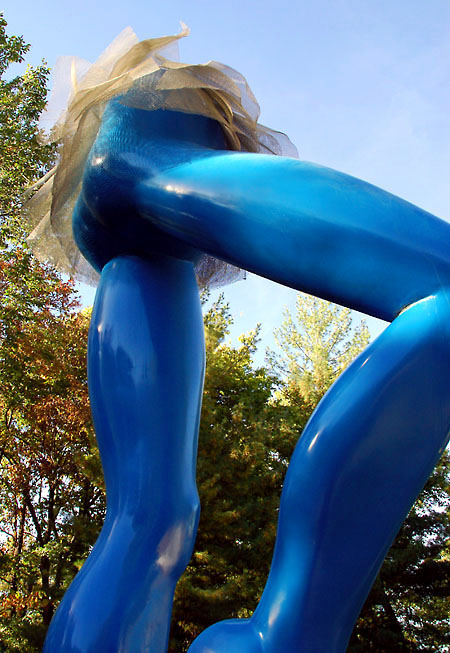 Did I happen to mention that I have long legs?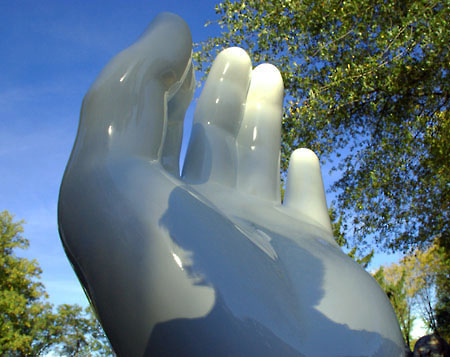 "Portrait of Author II"