Yesterday, I and my roommate attended my brother's celebration of life for my father in Bloomington. I asked my roommate to drive over, because I had several scenes I wanted to try photographing as we were traveling.
I set a higher ISO, 640, and a very high shutter speed, 1/3200, and then set the camera to shutter priority, which means the aperture will change based on conditions. I used these when taking photos of the giant cross I've been desperate to photograph ever since I first rounded the corner and saw it hanging in the sky, like the wrath of God.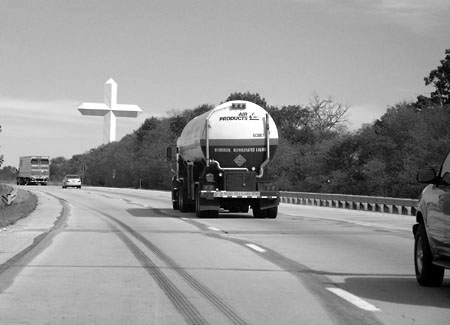 The cross is outside Effingham, Illinois and I've always wondered how many car accidents its responsible for. (Note the skid marks in the road in front of our car.) According to the facts I've found on it, its 198 feet tall and cost over a million dollars to erect.
I am ambivalent about the cross, but it makes a wondrously good photo.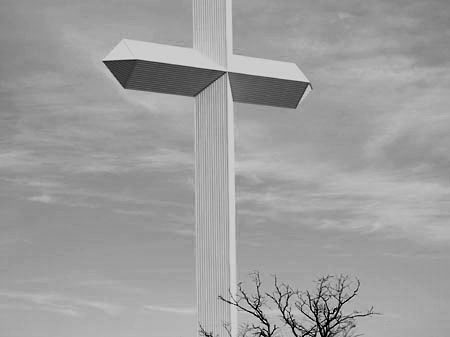 The weather hasn't been great and I haven't had much of an opportunity for Fall color photos. We're getting effects from Tropical Depression Matthew, and probably will until Thursday. We need the rain, and I'm glad for it; but a few nice clear days before all the leaves are gone would be nice, too. Hopefully end of week.
In the meantime, the weather was relatively decent on the trip yesterday and I picked up a few color photos along the way including the following meadow scene, which I rather like.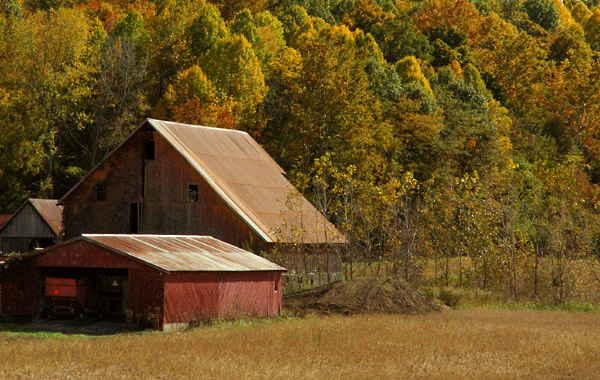 I experimented with the settings of the camera as we progressed, and even used the windshield as a pseudo polarizing filter for a couple of shots. This didn't lead to the sharpest photos, but I do think led to some interesting effects. And the color still comes through.