We've finished up proofs on Painting the Web this week, and I have my first snap of the new cover. I embedded a version of the cover that's been converted into SVG over at Burningbird, but have included a JPEG below.
Now I can turn my attention to the new book, as well as the site changes and book support sites. I've closed down my experimentation at Burningbird, leaving it for now with an appropriate background image. Red is not normally my color, but I rather like the warmth of the color and the new background SVG works exceptionally well in a flexibly sized environment.
Something will happen to RealTech, I'm just not sure what. Only the Feeds know what lurks within the hearts of online writers. Mwahaha, or something to that effect.
Spring has arrived here in St. Louis, though reluctantly and wetly.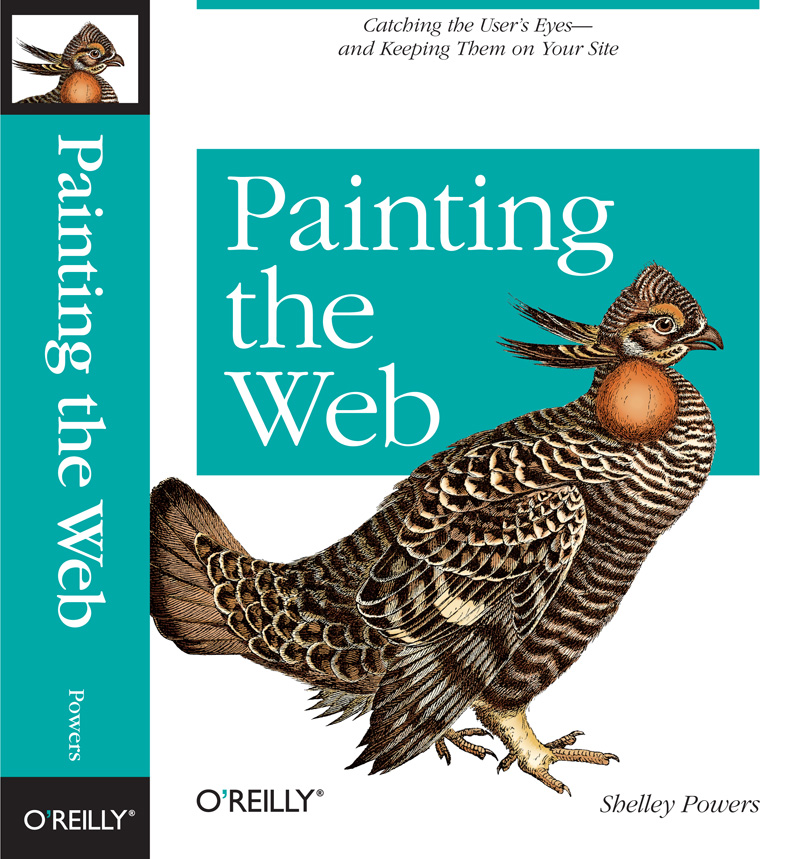 Updated: O'Reilly went with a Golden Oriole rather than a Prairie Chicken.
The cover of my newest book, rendered in SVG. I used Vector Magic to convert the raster image to an SVG vector drawing. I then "combined" it with another image that I had vectorized.