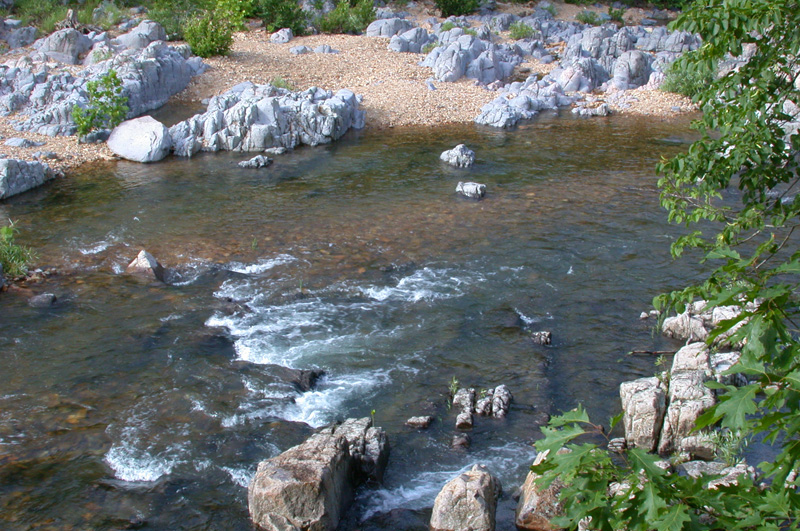 I visited Johnson's Shut-Ins last week, before it closed for the season on the 24th. I hadn't visited since 2006, and was very pleased to see how much progress has been made. The water quality is much improved, and most of the small particulate debris is gone. The Shut-Ins aren't completely healed— you don't heal from such a devastating flood in a couple of years— but both the DNR and Ameren have made significant inroads in correcting the damage.
The fens look nicely restored, and I could barely recognize the flood path, the green growth has done much to help it blend into the mountainside.
It does look like some of the boulders will be left in the restored park, which I think is a good thing. They won't impact on the area, but will serve as a reminder, as well as historical marking.
I thought about doing a before/after/after slideshow, but I think I'll wait on this until after the park is officially open, hopefully next May.