Thanks to Jesse Robbins at O'Reilly for pointing out the exquisite collection of solar images that the Boston Globe has compiled.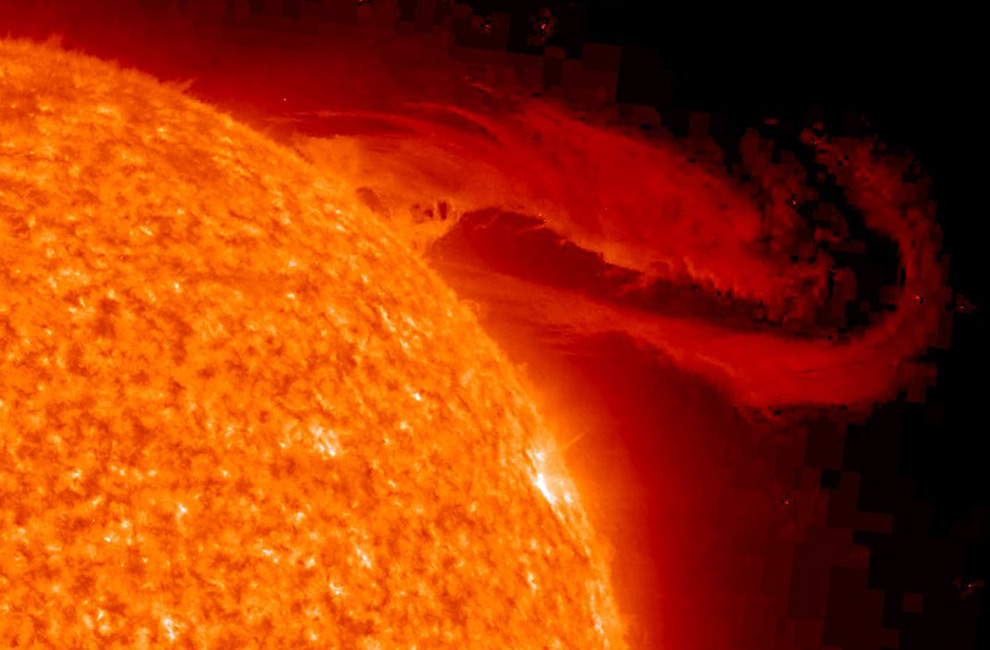 I just finished one change to my Drupal-maintained web site, which I'll cover later for those few who might be interested. I have many other changes I want to make, primarily because I want to try out some new technologies and I like to use my sites as testing ground.
I am thinking about cutting off comments, not the least of which is the ACORN post, which ended up being linked by Drudge Retort. The issues are too hot, too partisan to have a decent debate, and I'm tired of dealing with what passes for online "debate" anymore. I figure I have my space, others have theirs, and we can all have our say. Perhaps without the debates, we'll actually resort to more thoughtful postings.
What I should do is just leave comments open on some of the posts, such as the purely technical. But even they have become increasingly "partisan" — we have become a people living on the polarized edge.
I did not follow through on my promise to myself to back away from the political and focus on the technical, or the artistic, or whatever. Damn me, too, for allowing myself to be hooked on the many lines tossed out into the aether. I feel like the old catfish in the Mississippi river, worn out from all the battles fought to survive, giving into the hook for the last time.