Folks who have been reading my various publications over the years will know about Golden Girl.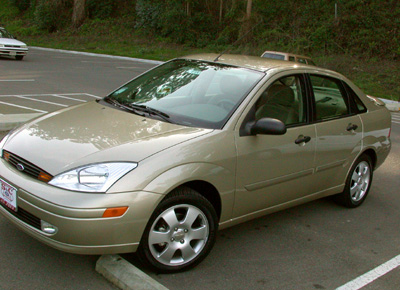 Golden Girl is a 2002 Ford Focus I purchased when living in San Francisco a decade ago. She's my first car, since I didn't get a driver's license until later in life. How much later in life is incidental to this story.
Golden Girl met the new neighbor on Saturday.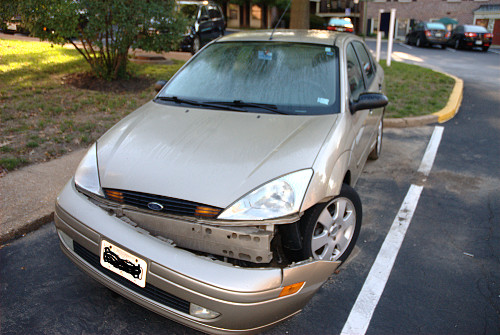 The rear of the neighbor's moving truck hit Golden Girl just right, half tearing off her bumper cover. No issue about who was at fault in the accident, since my car was parked, but his insurance (Geico) is playing the 'still investigating' card. I expect to get reimbursed for the damage…eventually.
This is the latest in a series of automotive challenges I've had with Golden Girl, and the time has come to say good-bye. For many years I used the bus, and it won't kill me to use a bus, now. I'm in discussion with an animal welfare charity about donating the car. Even with the damage, the car is in good working order and would be relatively easy to fix. It should fetch a decent enough chunk of money.
I like the idea of Golden Girl's final act (for me) to be helping critters.