Spring didn't gradually intrude this year; it exploded in a verdant flood, blossom-bedecked and ready to roll. The bird tree on the corner, visible from my window went from naked limbs and buds to full flower to green leaves in just a matter of a few days; the fields have already greened, and it's only March. That's what heavy rains and unusually warm days and nights – almost sultry– will bring.
The last few days have brought our first thunderstorms but even so I can still get out for my daily walk. Rains here fall as if they mean it, and then the clouds break apart and you can get out for a time before they regroup for another go. Even then, as warm as it has been you can get caught in the rain and rather than be cold and damp and clammy, it's a wonderful feel on your skin; my hair is never better then when it is wet by the rain and dried into a soft, curly mess. Must be the acidic precipitate.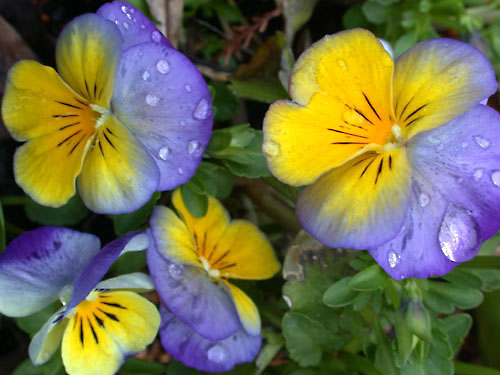 I have been playing with new site designs in preparation for moving Burningbird to a new weblogging tool. I'll make the design in Movable Type since I am most familiar with that tool's tags, and then when I have the design I like, I'll just incorporate it into the new tool, whatever it is (still trying a few new tools). I'm using the Tin Foil Project site for experimentation, and rather like the newest incarnation, which probably breaks several design rules but I don't much care.
I won't be migrating the existing Bb pages to the new tool. I thought about it but decided to just leave the pages as is and call it my "Movable Type" period, like my previous "Radio" period or "Blogger" period, or even my now gone forever "Manila" period. I like idea of showing a clear transition between site lives, rather than use technology to pretend as if nothing ever changes. Just think of the confusion I'm saving those poor souls who look up "comment spam" and "Movable Type" in some search engine and come to my pages on these topics, yet I'm not using Movable Type?
For me at least, I have found that the tools I've used, and the discussions of what is or is not facilitated can have subtle and not so subtle impact on what I write and it's only fitting that when I put aside one I do so as an artist puts down a well worn brush: with reverence and gratitude for past creativity, but also a feeling of relief and anticipation. Adapting to a new environment is easier when one doesn't have to haul behind old baggage.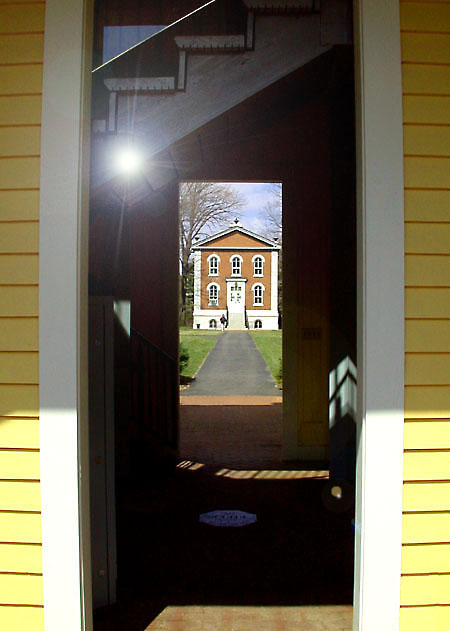 Speaking of adaption, I watched the movie "Adaption"– based, loosely, on the book "The Orchid Thief" by Susan Orlean– this weekend. It was an interesting movie, very creative and well acted, and I liked the not so sly dig at Hollywood with the twist on the title, Adaption. The screenwriter, Charlie Kaufman, uses all variations of this word in his script: from the orchid's adaption to the environment to people's adapting to loss and disappointment, and, lastly, to Hollywood's adaption of books in order to make them more palatable to audience's demand for overt emotionalism in the movies.
This is about orchids and loss, passion and disappointment, he says. We don't want to add in scenes about drugs and sex and car chases and death, he continues, as he proceeds to do just that; but so obviously and blatantly that rather than lose the book in the story he carefully frames it so it stands out from the medium's demands.
Innovative movie, wonderful book, and fascinating topic: orchids. So much so that I started researching orchids in Missouri and found there are 27 varieties of orchids in this state. I've already ordered Bill Summer's "Missouri Orchids" from my local library, for my own photo hunt this year.
Still, you don't have to look far to find the beautiful in this state.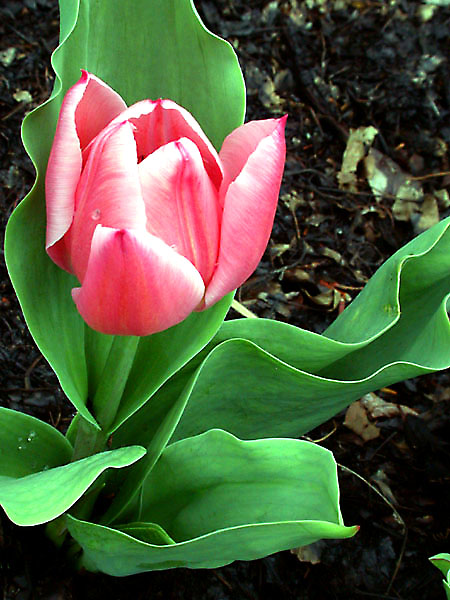 I have no doubt that this lush Spring will give way to a hot, humid, and voluptuous Summer and am preparing my gear to maximize coolness while minimizing surfaces to be bit by the fauna that finds Missouri to be as tasty as I. However, I am less fearful of things that go bite in the night than I used to be.
At the Gardens this weekend, the bees were so heavy with the nectar they could barely fly, and last time I was stung by something (we thought was a bee), my arm was so swollen I couldn't use it, but that didn't stop me from diving into the flowering trees to try to capture the creatures at work. Not an act of bravery; somehow, for me, the camera forms a psychic shield and I'm just not that afraid – of heights, or of bees, and even dark, country roads. After all, what can happen? The most you can do from a height is fall; and the most that can happen on a dark, country road is that the light doesn't come; and a bee can only sting you. Each is infinitely safer than our brothers and sisters, who kill with weapons and rules; and rip bloodlessly at you for no other reason than to exercise wit or practice an economy of attention.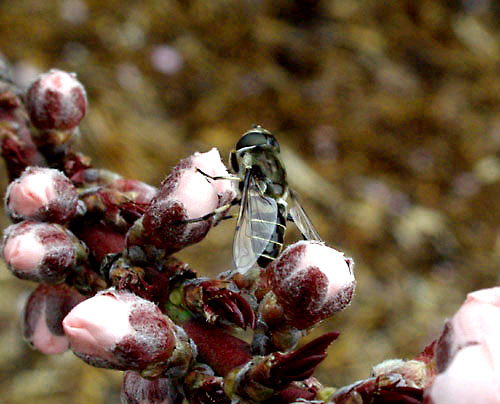 The bee wasn't my only encounter with weaponed creatures this weekend. At Shaw Nature Reserve I was following my favorite path when I almost stepped on a snake sunning itself on the dirt and rocks. I begged its pardon, which captured the attention of two bird watchers nearby, and we stooped over the baby snake; big, giant shadows scaring it up the hill and into dead leaves.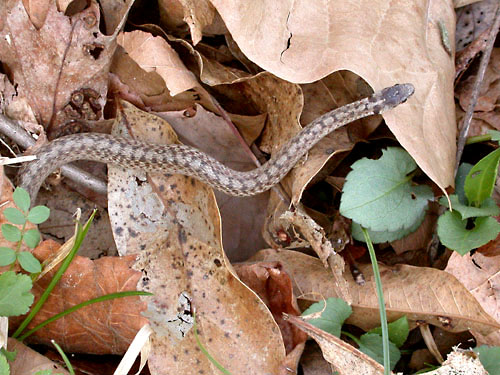 I whipped out my camera and took three pictures in a row, the most I can take quickly before the camera writes the images to the disc. I was only a few inches away from the snake, not that worried because I wasnt expecting a dangerous snake, and it was only a baby.
But then we saw the cute little rattle on its tail.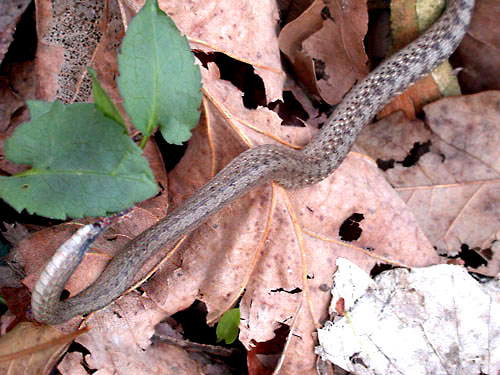 As I hovered with my camera over the baby, it formed itself into a coil, which I did recognize from my youthful experiences with rattlers and instinctively moved quickly away–realizing that I had seriously alarmed it with my camera. Still, I wasn't that worried because it just a baby; but I did stop because I didn't want to continue scaring it.
I didn't know that Missouri had poisonous snakes, but found out it has five different types of poisonous snakes, including the Timber Rattlesnake, which I'm fairly sure is my baby; the Pygmy Rattlesnake, the very rare Eastern Massasuaga Rattlesnake, the Osage Copperhead, and the Western Cottonmouth. I'm not sure why I thought there would be no dangerous snakes here in this state. Probably disregarded the thought, and didn't practice commen sense hiking methods because there are so many insects waiting to bite me, I just assumed that 'biting' was covered already.
Another interesting fact I found from my reading is that baby Timber rattlesnakes are venomous from birth, and that their venom has 12 times the concentration as an adult snake. After this weekend, I think I should keep my closeups for my flowers.
(Note: this may actually be a Midland Brown or DeKay snake, which is not poisonous. It does resemble it except for the tail, but the tail may be damage rather than a rattle. I can't find a good photo of a baby Timber rattlesnake, and the snake seems too thin and distinctively colored for being a DeKay. Time to take some photos to the Shaw nature center office for identification. I suppose I could have picked it up and see if it bit me, and if so, whether I reacted to the bite. But I think a photo identification would be a better approach.)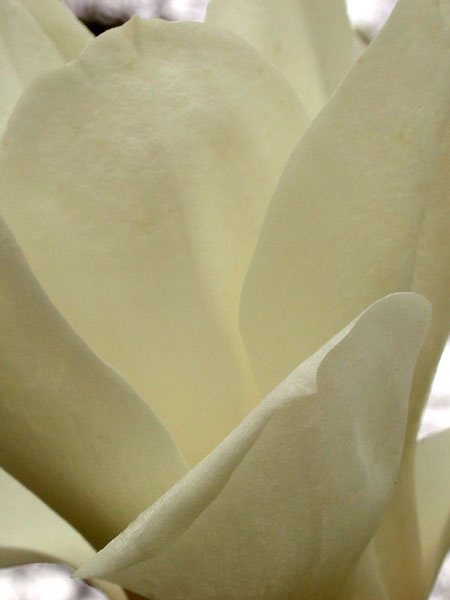 That white flower is for Jeneane that lovely lady who likes the white magnolia blossom. Speaking of blossoming, AKMA came up with an interesting idea this weekend to have individual people record Lawrence Lessig's new book on copyright. I wasn't up for recording but I thought I would volunteer my baby rattlesnake photo for the cover of any CD made from this effort.
After all, I am an O'Reilly author, and am used to 'animal books'. As for a description of the colophon, I would write something like the following:
Copyright, like the baby rattlesnake, seems harmless at first, but gets deadlier as it gets older.
I thought it was rather clever myself, until I found out the baby rattlesnake is deadlier than the adult. Perhaps they'd like another picture, instead. Something a little less "toothy", such as this: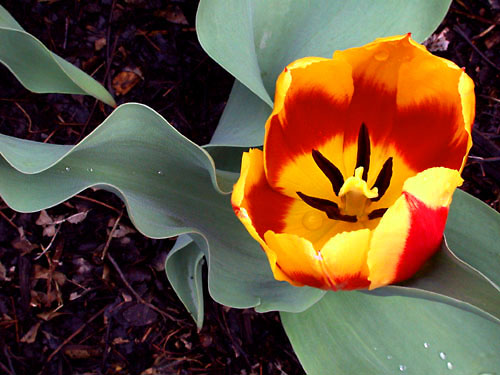 Or this: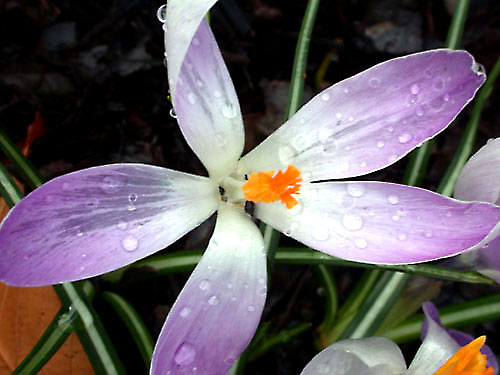 No! I have it! The perfect photo: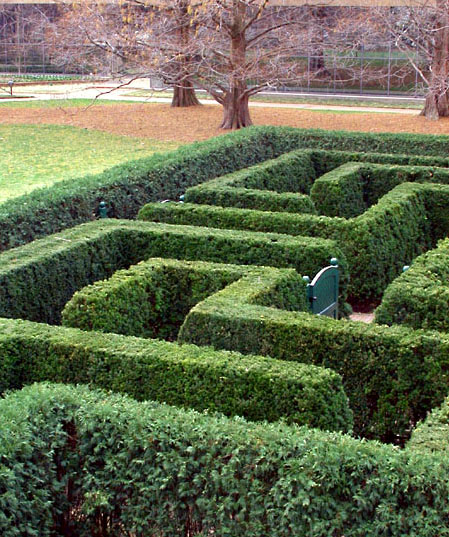 However, recordings abound and a graphic has been chosen already in this snooze you loose atmosphere, which is probably for the best. I've never shared Lessig's view of the uncritical goodness of the Creative Commons license scheme though I appreciate his passion and eloquence for this cause, as well as his generosity for sharing his book online. I can also appreciate the energy of the participation, as well as the sheer fun of this recording enterprise, which perhaps could turn next to so many of the books that are freely available at the Guttenberg Project.