For the first time, I managed to make it to Shaw's Nature Center when the daffodils are at their peak. The Center's daffodils have grown wild, and as such they blanket the grounds.
In the past, I've typically taken photos of daffodils up close, brightly lit by the sun and shining with vivid color–a harlot among the more delicately hued spring flowers, all tarted up in their brassy yellows and bright greens.
I noticed yesterday, though, that the daffodil is really a very shy flower whose color is much more muted and subtle when you view the flower as part of the landscape. By itself and very close, it is a lovely flower and can cheer even the most determined grump. However, when the daffodils form part of a scene, just barely there at the edge of one's consciousness, they draw the eye across the fields to to a distant edge you can't quite see. A reminder of Spring, yes; but also a reminder that the seeming infinity of Spring is merely an illusion.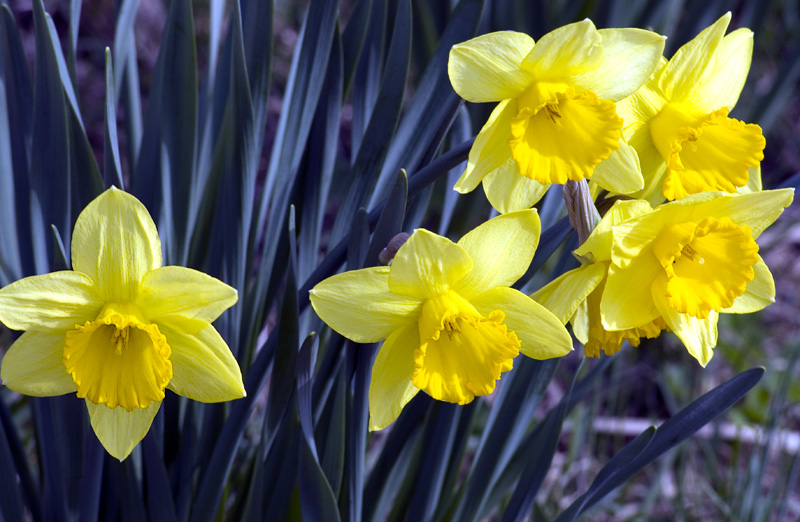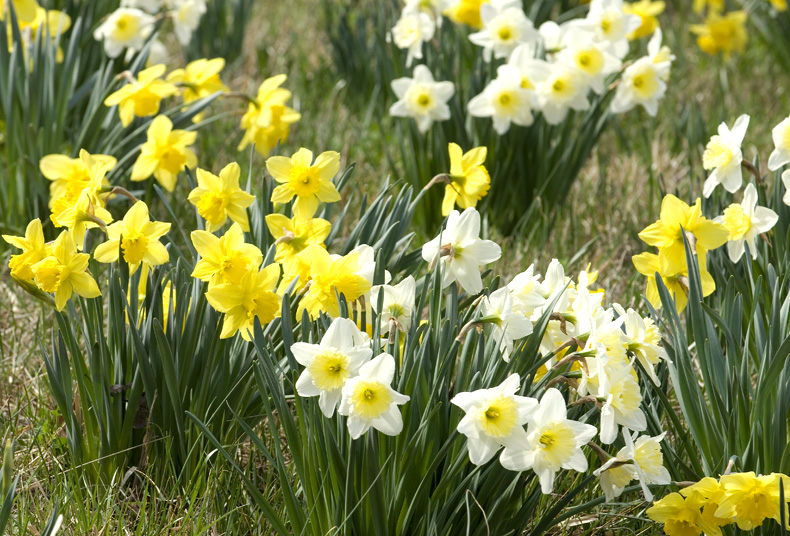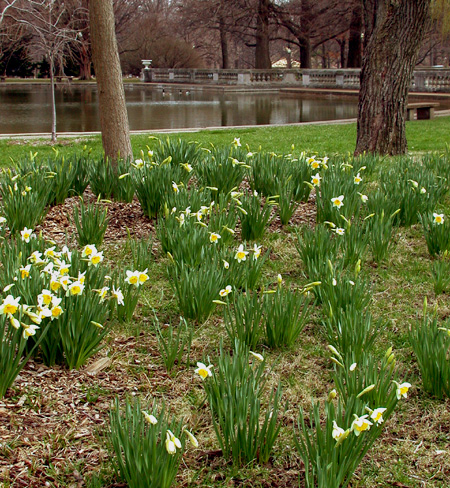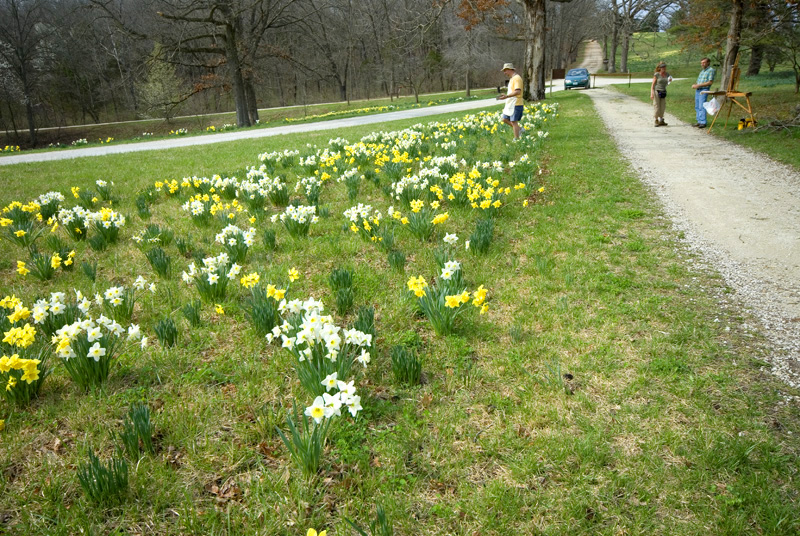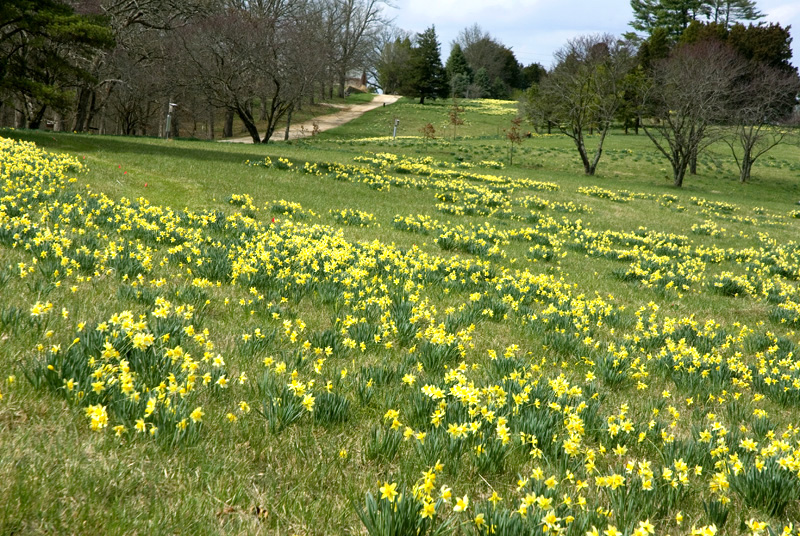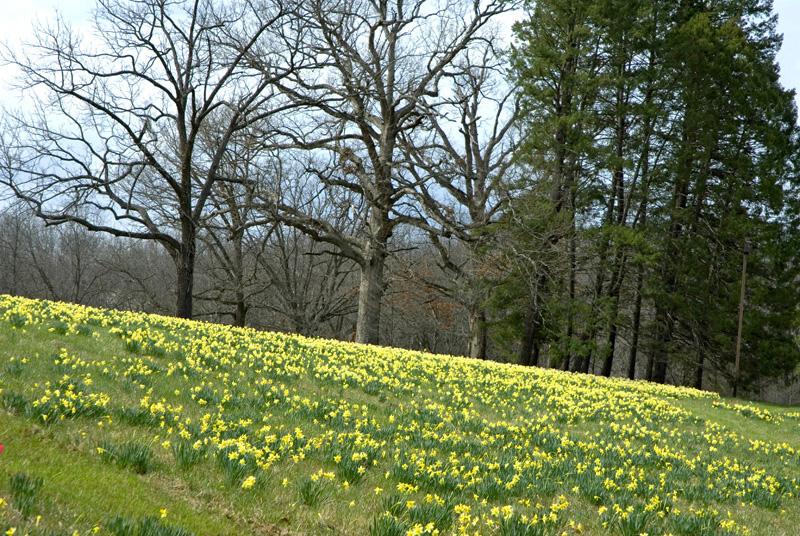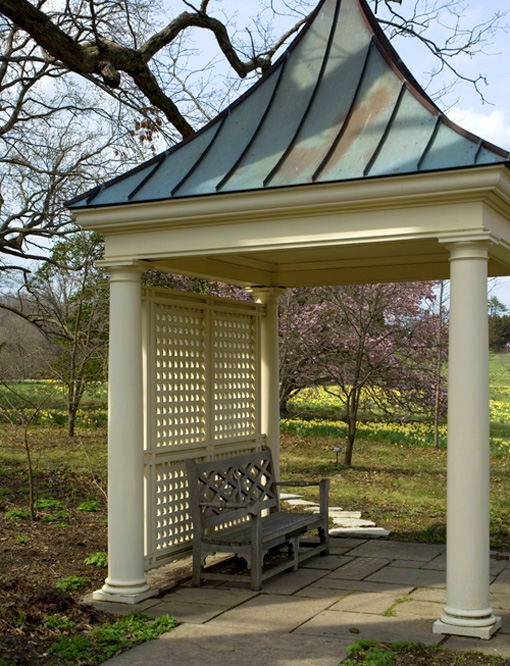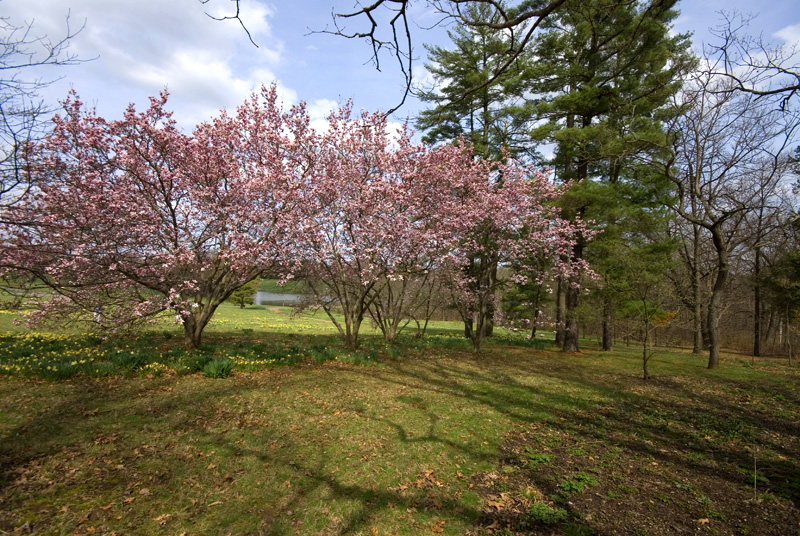 >