Recovered from the Wayback Machine.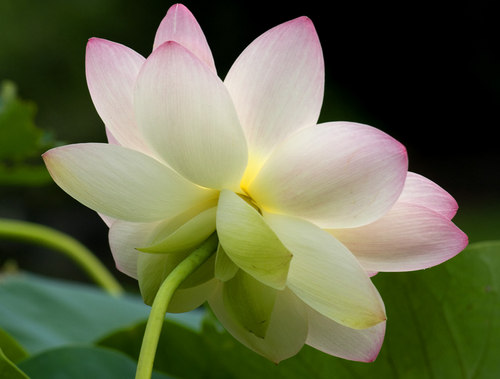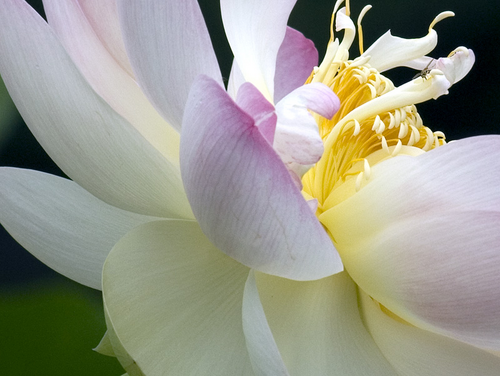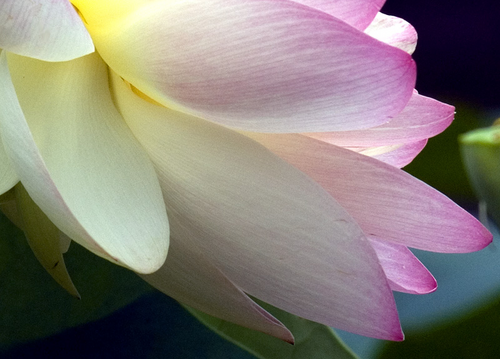 (I couldn't resist)
I've missed the last few "Hey! Look at me!" fests. Let's catch up quickly by saying, I'm not People Ready. In fact, I'm never ready for people–they astonish me so–and no, I didn't buy an iPhone.
The uproar over the iPhone and its supposed revolutionary impact on the phone industry reminds me of another successful product launch, long ago. The company selling the earlier item ran a rather exciting and innovative marketing campaign, implicitly promising a life changing experience for those lucky, and adventurous, enough to put down the cold hard cash.
There was no Steve Jobs in black shirt, but the product was introduced to the world at the 1964 World's Fair, as well as all three major networks. When it hit the streets, the vendors were overrun. Literally overrun. Within 18 months, over a million had been sold.
Yet, I look around today and Mustangs are no more common than any other car. Maybe Ford should have stuck with black, after all.
The Consumerist has more on the Arbitration Fairness Act of 2007.
People Over Profits has an email campaign but it also helps to contact your Congressional rep directly. A letter of phone call also works wonders.
How important is this bill? There is no bill pending in Congress that scares Corporate America more than this one. There is no bill pending in Congress that could more help the American people than this one.
Due to rulings in the Supreme Court, mandatory arbitration agreements now trump the Equal Employment Opportunity Commission when it comes to employment discrimination lawsuits. This means that an arbitrator can make decisions based on civil rights, can do so without following the law, can do so without following the arbitration rules themselves, and can do so without any transparency into the decision process.
…after Sherri Warner lost her discrimination and wrongful firing suit in mandatory arbitration, a San Francisco arbitrator not only charged her nearly $16,000 for his time, he ordered her to pay her opponent's legal fees of more than $207,000.

The fee award would probably not have been allowed in court, and it forced Warner into bankruptcy. But after her lawyer, Stephen Gorski, asked the arbitrator to explain his decision, the arbitrator refused when reminded no rules required him to do so.

Arbitrators rarely issue written opinions, making requests for review virtually impossible.
What's scarier is that this case was ten years ago, and since then, the Supreme Court has given even more power to arbitration, including giving it power overruling on employment discrimination that now supersedes that of the EEOC. The Supremes have even given it power over the law, itself. I a recent case, one of my favorites, Buckeye Check Cashing vs. Cardenga, a man sued a check cashing company claiming that the conditions of the loan were illegal. The company, which had a mandatory arbitration clause, demanded that the claim be taken to arbitration. The state of Florida disagreed, saying that an arbitration clause that was in a contract deemed to be illegal is not enforceable.
However, our Scalia controlled Supreme Court doesn't allow a little thing like an illegal contract deter it. It decided that it wasn't up to the courts to determine the validity of an arbitration clause just because it happened to be in an illegal contract — the only item the courts could determine is whether the arbitration clause is, in and of itself, legal. The rest of the contract was then up to the arbitrator.
Question

Under the Federal Arbitration Act, may a party avoid arbitration by arguing that the contract in which the arbitration clause is contained is illegal?

Conclusion

No. The 7-1 majority (Justice Samuel Alito not participating) ruled that challenges to the legality of a contract as a whole must be argued before the arbitrator rather than a court. The opinion by Justice Antonin Scalia explained that "unless the challenge is to the arbitration clause itself, the issue of the contract's validity is considered by the arbitrator in the first instance." The Court held that the Florida Supreme Court had been wrong to rely on a distinction between void and merely voidable contracts, because the word "contract" in the Federal Arbitration Act includes contracts later found to be void. Justice Clarence Thomas dissented due to his long-held view that the FAA does not apply in state courts.
This is a frustrating topic for me, because I've watched over the years now as arbitration has eroded all of our judicial rights, as granted by the Seventh Amendment to the Constitution. It's frustrating because I can't seem to convey, in this weblog, how serious this can get.
A legal expert in Texas once said that he felt in ten years, there would no longer be a civil court system because of how much it is being eroded by an act that was basically put into law in 1925, as a way for businesses to come to 'gentlemanly agreements' in regards to a dispute. It was never intended to be used by corporations against the common citizen.
This is also a case of the breakdown of the system of checks and balances built into our government. The Supreme Court has empowered arbitration and supported mandatory arbitration to the point that it now is undermining the very nature of civil rights in our country, and was allowed to do so, unchecked, in the Republican controlled Congress.
Now we have a Democratic controlled congress. More than that, we have a congress where even many Republicans are beginning to look askance at the miscarriage of justice that occurs under the auspices of 'arbitration'.
American Corporations do not want this Bill. American Corporations, who have delivered shoddy equipment, surly service, and bad faith consumerism.
Who supports this bill?
The Feingold-Johnson bill is supported by a host of consumer advocate organizations including Consumers Union, Public Citizen, American Association for Justice, Center for Responsible Lending, Consumer Federation of America, Homeowners Against Deficient Dwellings, Home Owners for Better Building, National Association of Consumer Advocates, National Consumer Law Center (on behalf of its low income clients), National Consumer Coalition for Nursing Home Reform, the National Employment Lawyers Association and Public Justice.
The list is only growing, as word of this Bill slowly trickles out.
Support the Arbitration Fairness Act of 2007. Please.