A welcome break from the flooding occurred Saturday, June 14th, when one of the giraffes at the St. Louis Zoo gave birth to a baby in front of about 400 surprised zoo goers.
I wasn't there that day, but did go out the following Tuesday to take photos, including this one of mother and son.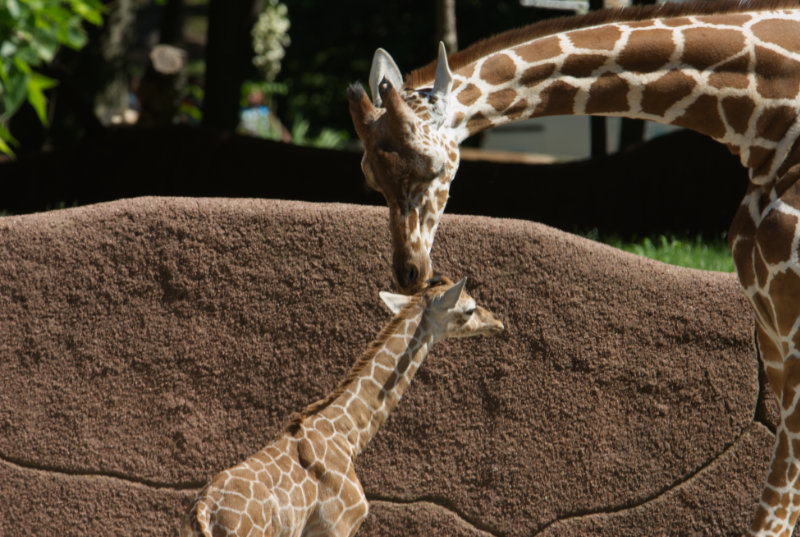 The giraffes are in one of the mixed species habitats, sharing the space with a couple of gazelles and an ostrich. The other critters weren't sure about this new stranger in their space, but the ostrich, in particular, would follow the baby around.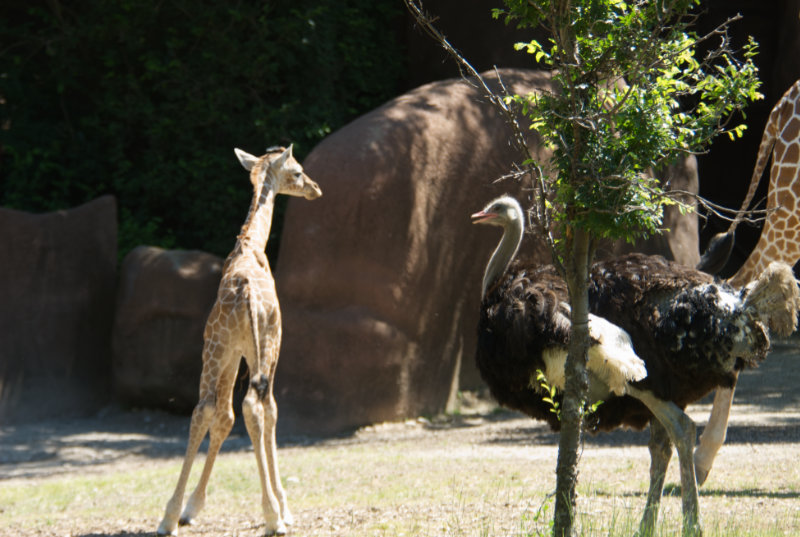 The ostrich became a little too aggressive and a little too close and the mother giraffe moved alongside of the bird and kicked her legs straight out to the side, pushing the bird away from the baby. The bird wasn't hurt, but did get the message.