Recovered from the Wayback Machine.
Yesterday I took what will most likely be my last photographs of the annual orchid show at the Missouri Botanical Gardens. Though the flowers still charm, trying to focus all my attention through the lens while simultaneously avoid stepping on an elderly man, or rambunctious child, has proven too much and I decided yesterday the pictures taken will be my last.
The Missouri Botanical Gardens is celebrating its 150 year anniversary, and the show is focused on the Garden, itself, rather than on some whimsical tale or story. I think better of the show for returning focus to the Gardens, and for its simple and elegant design. In particular, I liked the foyer decoration this year, with its emphasis on Victorian and turn of the century gardens and flowers, centered on a collection of tussie mussies and an antique book the Garden people pulled out for inclusion in the show: the handmade booklet titled, "The Language of the Flowers", given as a gift from husband to wife. The front of the book contains a lovely little poem, perfect for Valentine's Day
There is a language 'little known,'
Lovers claim it as their own.

Its symbols smile upon the land,
Wrought by nature's wondrous hand;

And in their silent beauty speak,
Of life and joy, to those who seek.

For Love Divine and sunny hours
In the language of the flowers.
Though the sophisticate may find the poem overly simple, he or she may change their mind when they look at the book where the poem is contained, and at the page after page of flower names and their meaning, all written out in the gift giver's best copperplate, and each hand decorated.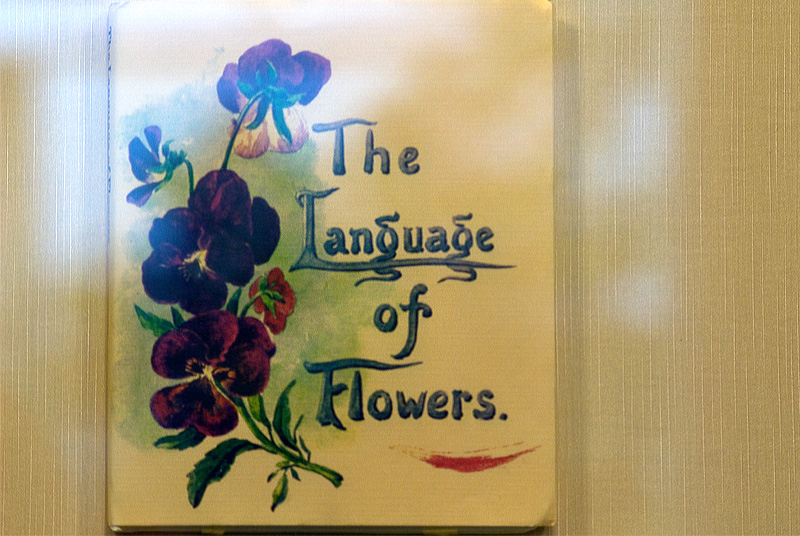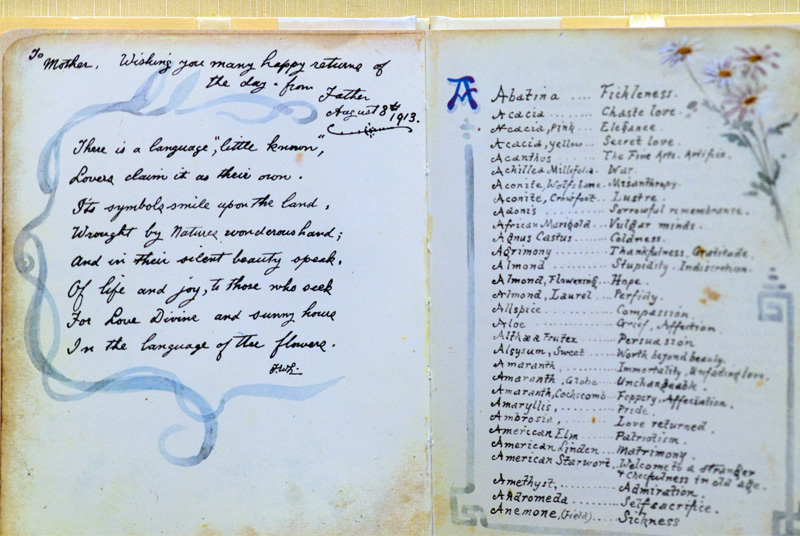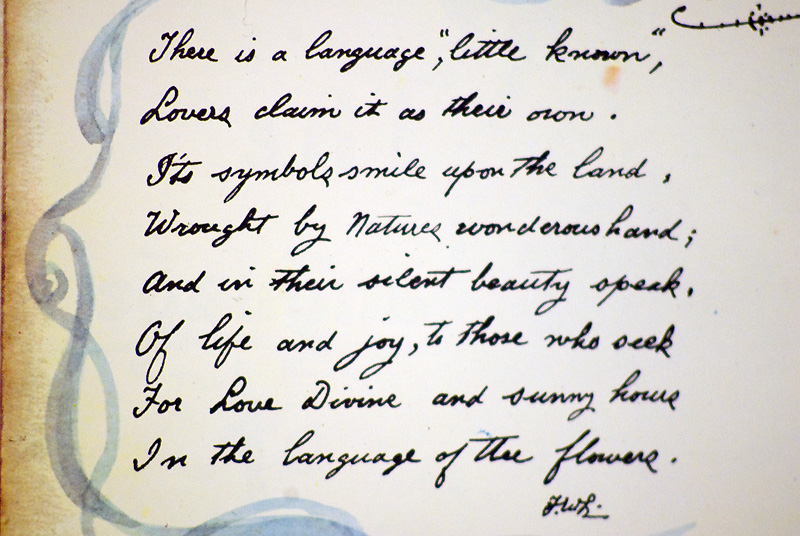 The language of flowers had its roots throughout history, but in Victorian times, flowers and their meanings formed a new language, a secret form of communication between friends, lovers, and would be lovers. One could not say, "I love you" to a maiden, but one could imply his love with a gift of red roses. Whether the rose had its thorns or not provided a separate message, as did the number of petals and leaves. Gentlemen would send entire bouquets of different flowers, all combined to create a complex message, and a favorite parlor game was trying to decipher the message so given. What an elegant form of communication.
In the language of the flowers, an orchid means beauty and refinement, so my gift of beauty and refinement for you.