I spent several hours this afternoon at the Botanical Gardens, which is becoming my typical Easter activity. It was a really terrific day, still cold, but pleasant when wearing a jacket over a flannel shirt. It was sunny, but with clouds, which can make the best pictures. I went later, when most people have gone home.
I managed to catch my second bee picture of the year. What was cause for concern is he was the only bee I saw my entire trip.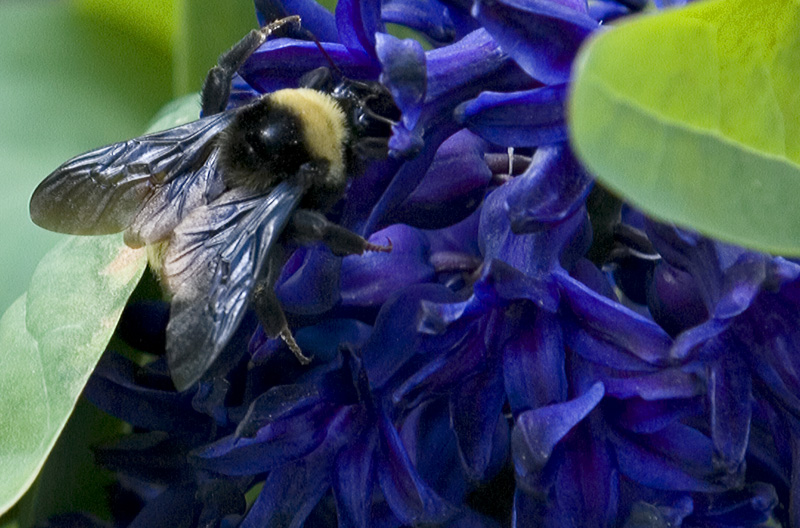 I also decided to get a couple of landscape photos, show some of the architecture of the place. The first is one of the administration buildings–a lovely brick with classic lines. The second is Tower House, where the Garden's founder, Shaw, used to live.
The maze in the foreground of the second picture is tall enough for most people not to be able to see over the top.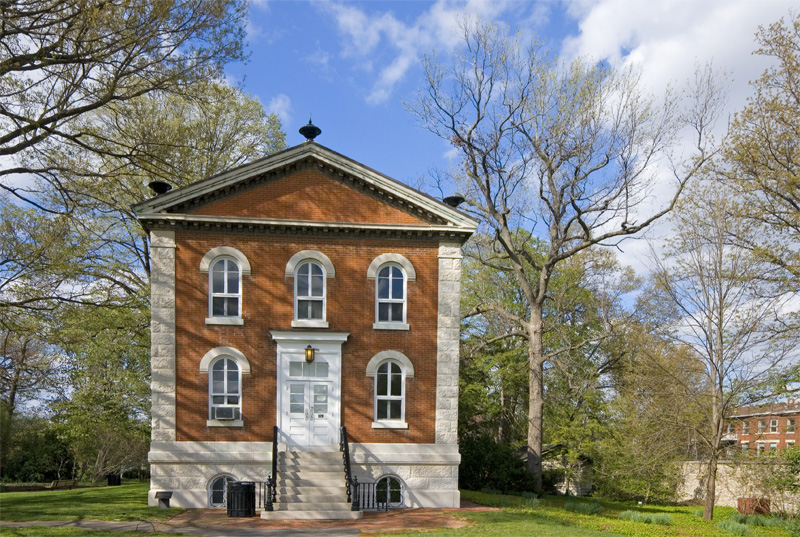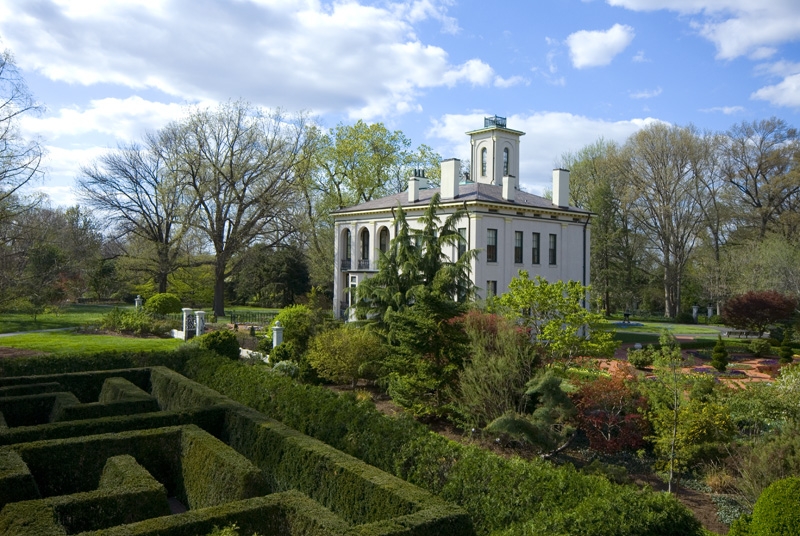 The Garden was at the end of its spring blooming season, with crabapple and Kanzan cherry trees at peak.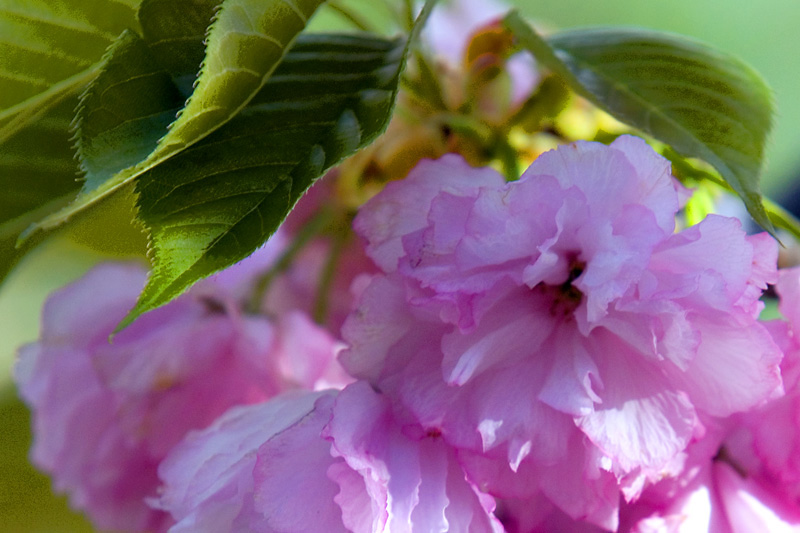 I was surprised to see bluebells. That was the oddest thing about this season–very early spring flowers are still in bloom, though the late flowers, like tulips, are almost gone.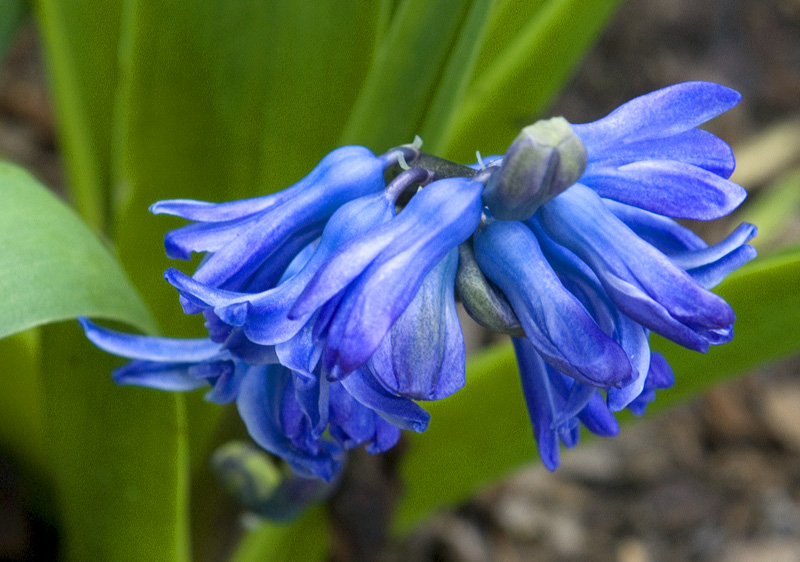 Unfortunately, due to the record breaking highs, followed immediately by several days of hard freeze, most of the garden's fruit trees were loosing their buds. The latest report on the impact of this weather is that Missouri and Illinois have lost anywhere from 50% to close to 100% of this year's crops for some varieties of fruit trees, winter wheat, early corn, and much of the wine grapes.
It's been a devastating spring for this area.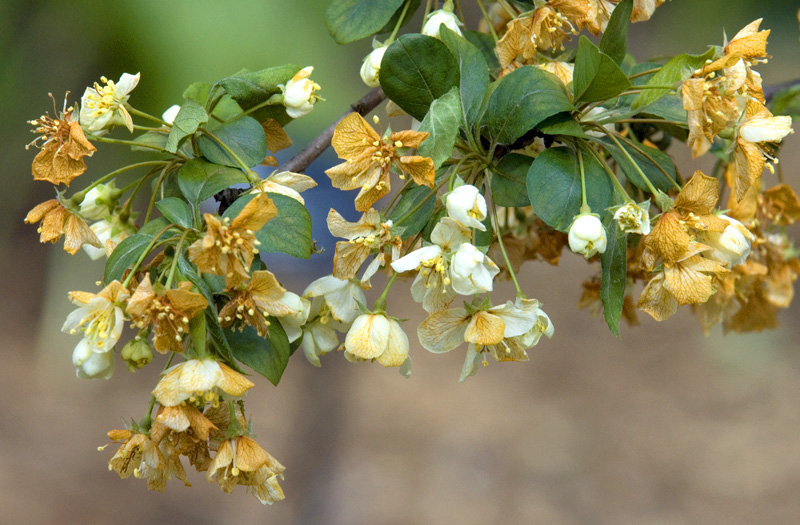 I chatted with another photographer at the park, a gentleman from Michigan. He mentioned how the colds we were suffering don't impact on their fruit trees and plants, primarily because the weather doesn't fluctuate so much. The Great Lakes help maintain a consistent temperature in the surrounding areas: cold in winter, mild much of the rest of the year.
I've decided to make the "Lake trip" later this summer, because I'm not sure I can handle a Missouri August this year.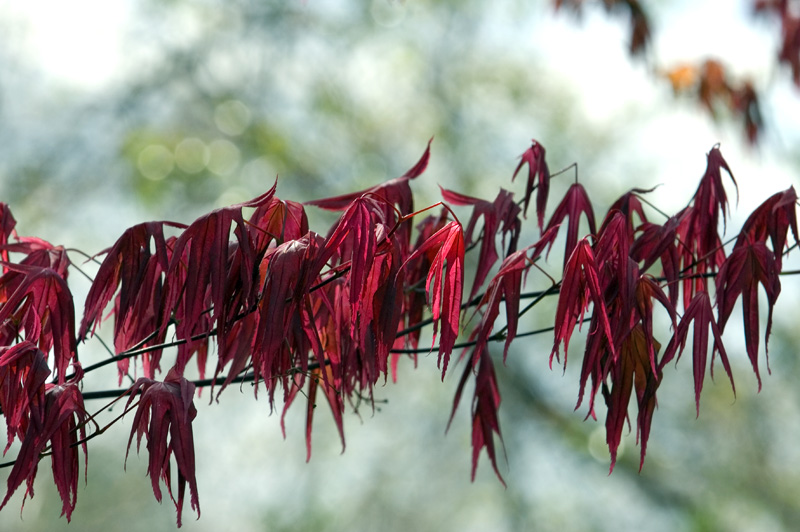 No matter what the circumstances, the Gardens are, and remain, beautiful–thanks in part to the critters, including this handsome grackle. Still no picture of my fox, though. Someday.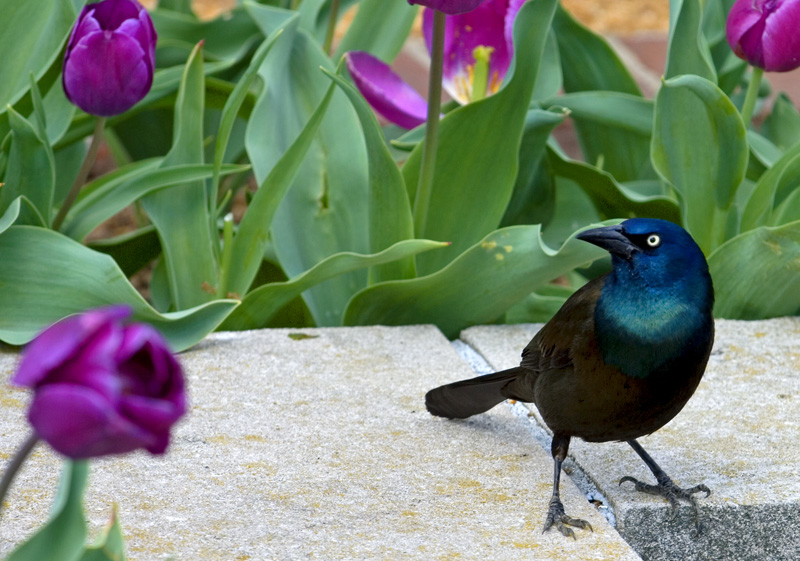 The dogwoods in the rhodie garden were disappointing, another tree impacted by the weather. However, this lovely Dicentra spectablis was still in excellent form. This is a flower that needs a closer look, as it's much more complex than would seem from a distance.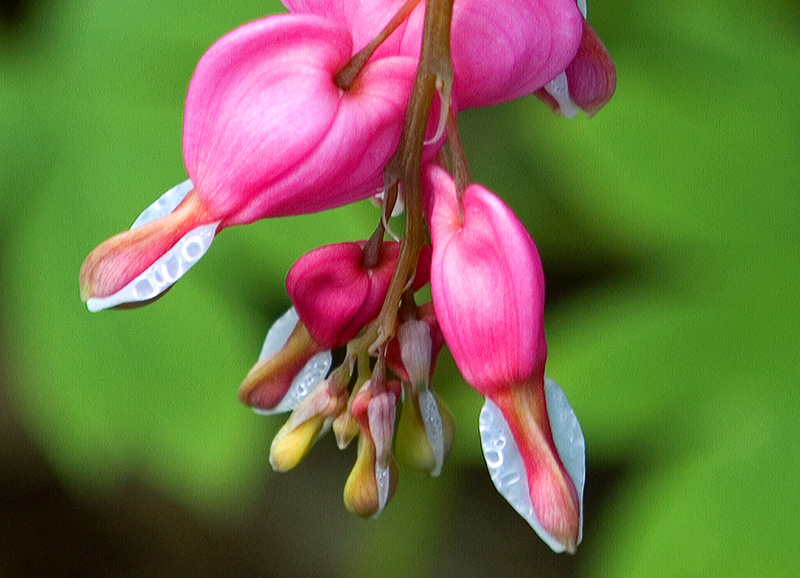 I actually managed to capture a picture of a raptor overhead. It's not perfect, but you can see the details of its head and feathers. Lovely bird, death to the poor finches, though.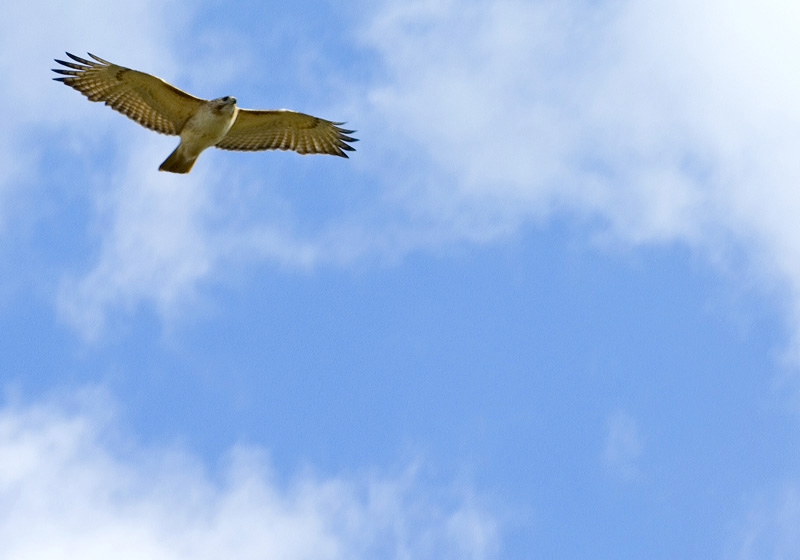 My favorite shot from today (other than the building photos) is of this lovely tulip, still in excellent shape.