The clouds broke today and for the first time in about three weeks, I finally had a chance to go for a long walk. The fall colors have started, and I was able to get some color shots. I am concerned, though, that something might be wrong with the camera. The photos seems to have an odd blurred edge to them — not being out of focus, almost like a slight double exposure. Probably some setting I've tweaked wrong. I hope.
I've loaded a few. Sorry, no sunflowers.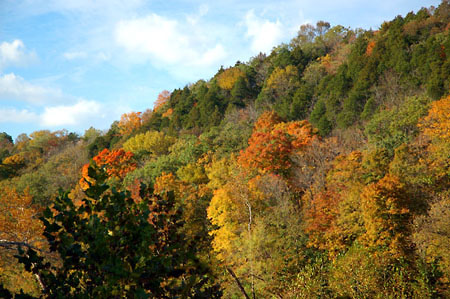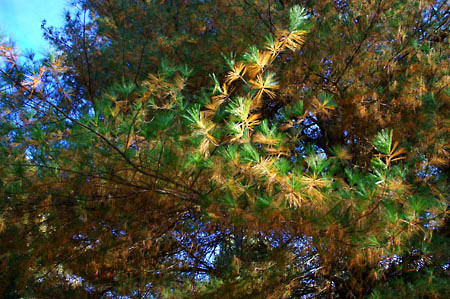 I don't know if it was the fact that the weather was nice today after so much rain or perhaps the people were excited at the prospect of the debate, but the folks I met on the trail were exceptionally nice. Gentle, friendly smiles and nods, and even letting me pet their dogs. I met one, Scruffy, I wanted to take home but remembered Cat and that Scruffy had a Mom who would most likely object.
When the people said hello, it wasn't a quick hello either; it was looking into my eyes, making sure I knew they were looking at me and saying hello.