Recovered from the Wayback Machine.
Yesterday I kicked off my 2006 season of orchid photography, but I don't have any orchid photos to show you. I'm holding all the orchid photos until the end of the shooting season, when I'll make the best into a show hosted on my new development server using my new photo software.
As has been happening all winter, we had another mild day yesterday, so I do have some photos of a walk about the Botanical Gardens, including the usual ducks and geese mixing with the koi being fed at one of the bridges.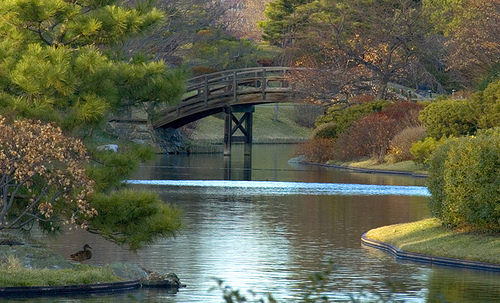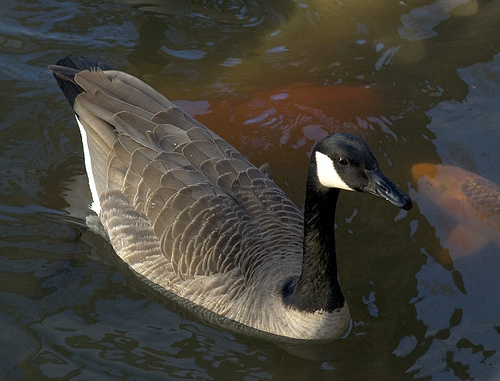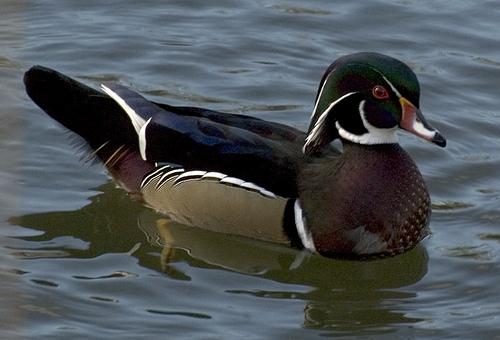 I was rather surprised to see how many trees were in bud, and it isn't even the beginning of February yet. Early spring this year–I wonder if this means we're in for a long summer? Oh lordy, after last summer, I don't know if any of us are looking forward to that. I'll have to plan on visiting lots of folks in the north this summer.
The Witch Hazel was in bloom, but that's normal for this time of the year.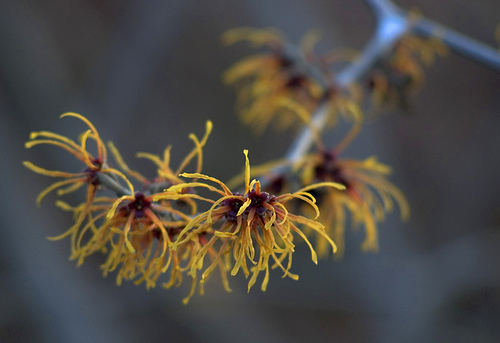 Just before closing, I was going by a group of trees near the exit when I saw a mockingbird. I've been wanting a good shot of one of these, but it was dark so I had to use my flash. I thought using a flash would chase the little bird away. Not only did it not chase the mockingbird away, the flash attracted it closer. The more I would take its picture, the closer the mockingbird got until it was almost out of my focal range.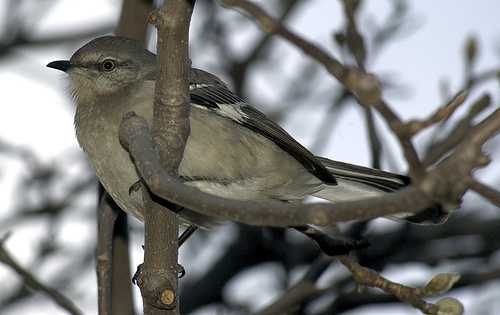 The light also attracted a couple of robins and a male and female cardinal. The female cardinal was shy and peered out at me from behind the branches, but the male was willing to strut his stuff.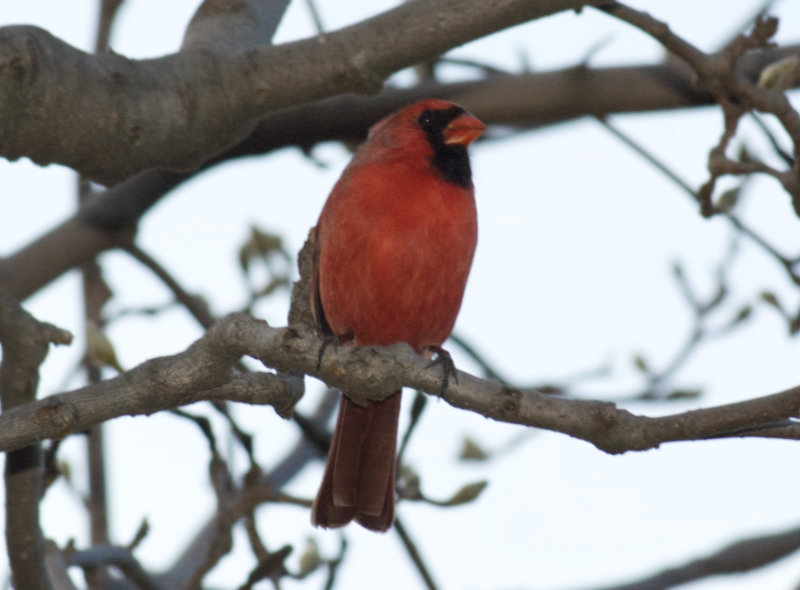 I guess getting photos of both a mockingbird and a cardinal calls for a link to my Mockingbird's Wish story. For those who weren't reading this weblog back in 2003, this is one my most favorite writings and was inspired, unbelievably, by a Creative Commons debate.
In the reception center, the first of the Dale Chihuly glass sculptures is hanging from the ceiling. The piece is huge — probably 20 feet long. Several pieces will be displayed with orchids and various other plants in the Climatron starting in April. The Climatron is already a mystical place to spend time–I can't imagine what it will be like when this show is on. Especially the evening showings when the glass and flowers are lit up, and small birds are flying about through the huge trees that have grown up in the misty heat. If you're going to visit me this year, make sure to come between April and October to see this show.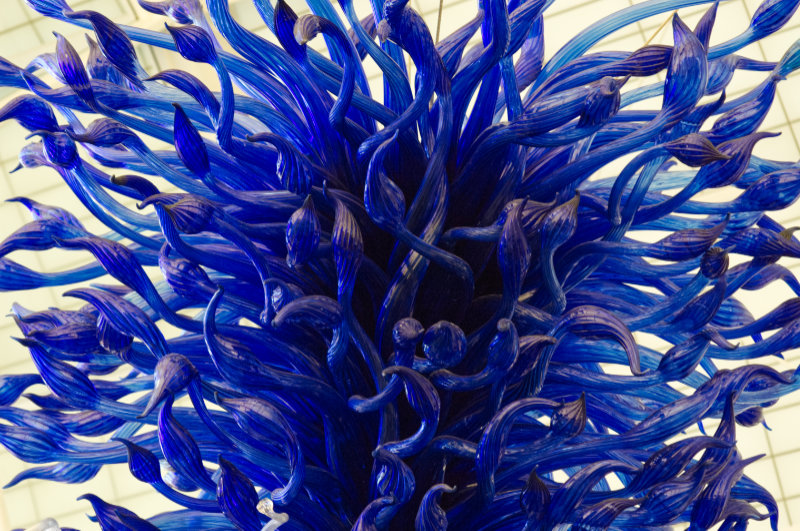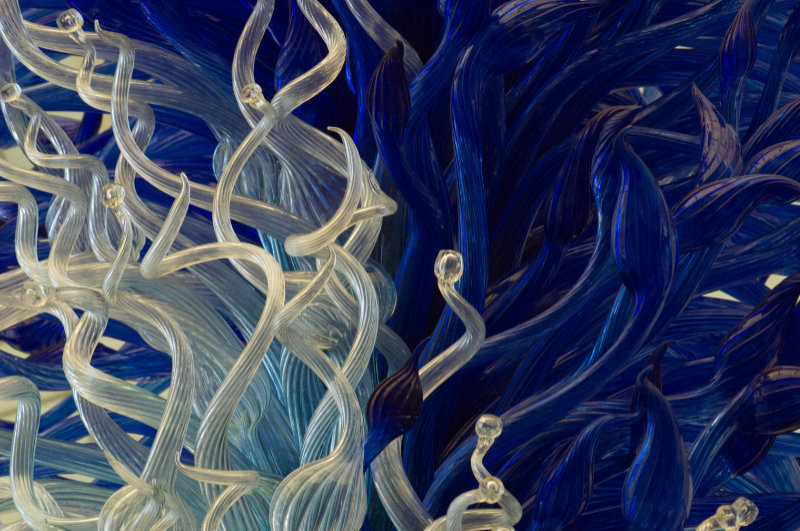 On second thought, I'm planning on taking my driving tour about the country in September/October, so come before then.
Rob asked me for my most dangerous idea, and both Karl and pb have tapped me for the Four Item meme and I want to respond to all three; I'm folding the responses into a bigger piece I hope to finish later this week. The writing won't be as curlicue, fragile, or as beautiful in the light as the Chihuly piece, but it will probably be about as long and pointy.