Recovered from the Wayback Machine. 
Today we tried a new park called the Forest 44 Conservancy, which is part of the Missouri conservation effort. It's an interesting place very close to home and bordered by a large horse farm. Because it's conservation land, the trail was lightly developed; from the nature of the trail, the park isn't used that much. The day was lovely, but the only people we met were a couple on horses.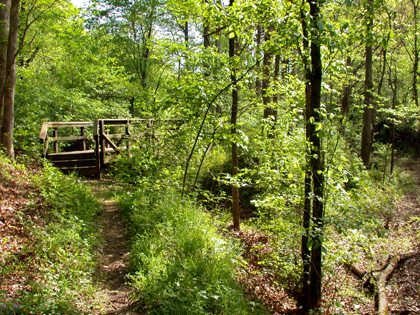 We were accompanied by sound the entire trip, including red-wing blackbirds, cardinals, meadowlarks, and so on. The trail traversed both forest and meadow, including wetland with one larger pond and a couple of smaller ones, and a stream.
The main meadow had a pond that was full of goldfish. Goldfish? Are they native to Missouri?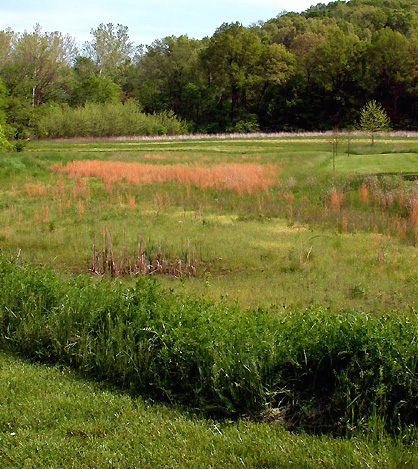 In the forested part of the walk, we were surrounded by a crackling sound as small things scurried about under the dead leaves from last fall. It sounded like we were walking in a bowl of Rice Krispies.
At one point, my roommate, who was walking ahead of me, scared something that ran directly in front of me, a small, round brown thing, I have no idea what. Moved fast, though. Incredibly fast.
Another area of the forest had several ant mounds, a colony that must have been in that area of the land for years. Centuries? We walked especially carefully in that section. (I can post photos if there's interest.)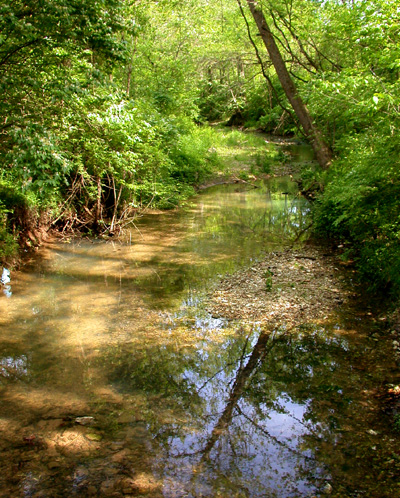 This is a good trail to walk. It was peaceful, tranquil.
The RSS trail, that's not a good trail to walk. Not after the seeing the CSS barbs against Mark Pilgrim and Zeldman. Not after this thread. And too many others. No matter the facts, no matter how quiet one wants to discuss this topic, no matter how objective you can be, there is no successful resolution to the 'problem' of RSS.
The advice to me is to ignore it, and write about something else, something positive. Find my lighthouse, as Mark says. This trail, the walk, that's a start. And I'm quite excited to see other people interested in the RDF Poetry Finder — I usually don't get this interest from my readers when I talk about RDF. This is a little more than great. WOot!
So, pretty pics tonight. Peaceful trails tonight. And RDF and poetry next.
Update:
Shit! Can't we ever go for a walk in the Missouri wilderness without becoming lunch for some critter that rides home with us? I learned my lesson from last year was dressed in long cotton pants, thick socks, and long sleeved cotton shirt. Roommate, who wore a tank top and shorts…well, he didn't fare so well.