Congratulations to the W3C for finally reclaiming the semantic web back from the drug industry. Seriously, the new logos are a good idea, and they're quite attractive.

The only thing that gave me pause about the logos are the terms of use:
When used on the Web, the logo must be an active link to http://www.w3.org/2001/sw/
The logo must not be used in any manner which implies W3C sponsorship or endorsement of your product, service, or Internet site.
The logo may not be used to disparage W3C, its Member organizations, services, or products.
The logo must stand alone: it cannot be combined with any other design element such as photography, type, borders, nor can it be incorporated into another logo.
Not disparage the W3C…hmmmm. Taking a cue from my boy, Danny, who interpreted the terms of use thus and thus, I'm promoting the release of the stylish new logos in my own, uniquely Burningbird, way: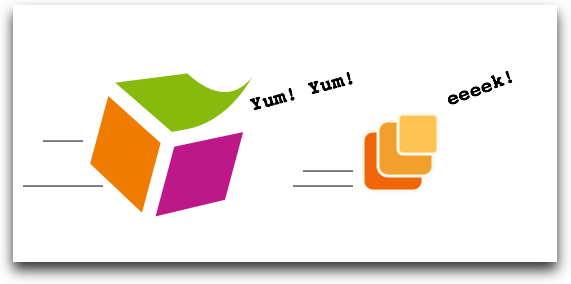 W3C Semantic Web
Microformats site
More interpretations
twist and spin semantic web
2007 The Semantic Web: Do you know where your lawyers are?