Cannon Beach in Oregon is one of my favorite places, and I have several photos in my archives from stays there. I'll try to space them out because after seeing several, I'm sure there's a sameness about them.
When we would visit we'd stay right on the water, and listen to the surf at night and smell that wonderful ocean smell coming in through the open windows. If it was cool, we'd light a fire, or sit in the jacuzzi built for two – candles lit, curtains open to the promise of beauty.
In the mornings we'd walk the beach, looking at tidal pools, and checking out the antics of the gulls. You can't get tired of walking Cannon – it's never the same from day to day.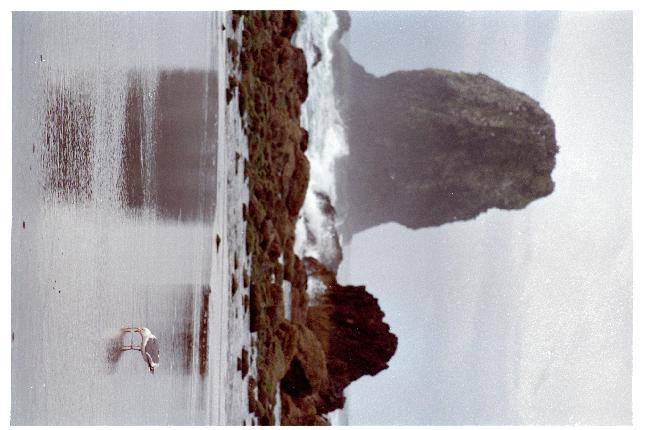 Later in the day we'd have lunch in town and then walk about, visiting the galleries, enjoying a town designed for tourists that still managed to maintain its charm – no easy task, because tourists can be cultural termites.
After lunch, there was the cliffs surrounding the town to explore–magnificent! No matter how busy the season, there's always places to get away from the crowds.
I learned to fly a kite at Cannon, but I still haven't taken the large one out, my kite with the wing span almost as long as I'm tall. This Spring, she will fly.