I developed seven rolls of film, including a few rolls that had been banging around my camera bag. You know, of course, that you'll be inundated with images as a result over the next day or two. Or three.
Except for one roll. I'm not sure how I did it, but the roll was double-exposed. Somehow, when the film rewound, it didn't rewind all the way, and next time I used the camera body, I must have thought it was a new roll. Neither roll of film had any photos that seem particularly great, but some of the double images are rather interesting.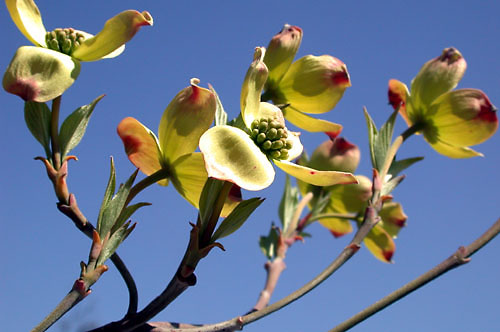 I went to Powder Valley early afternoon for a walk, and it was lovely. However, at the farthest end of the park, the closest to the freeway, I heard banging sounds. They didn't sound like hammer or nail gun shots – not enough of a thunk at the end. They did, however, sound like 22 rifle shots, or loud firecrackers. I thought about walking through the park to see if I could spot what caused the sound, but I didn't want to run the risk of walking through poison ivy for what was probably something innocuous. I have enough problems with rash not to actively seek out additional skin irritants.
I finished my walk and decided to drive over to Emmenegger Park to take some photos when I noticed a great deal of smoke. Crossing the bridge over I270, I could see the hillside was on fire. I turned around to go back when a fire engine and police cars rushed up.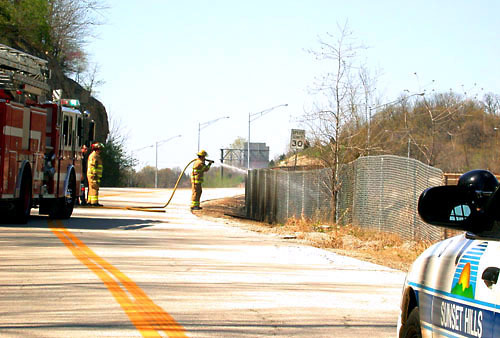 They got the fire under control quickly, but the sound and the fire were too close together not to be related; I talked to the police, told them what happened, and they took down my info. I wish there was a way of finding out if they discovered what caused the fire.