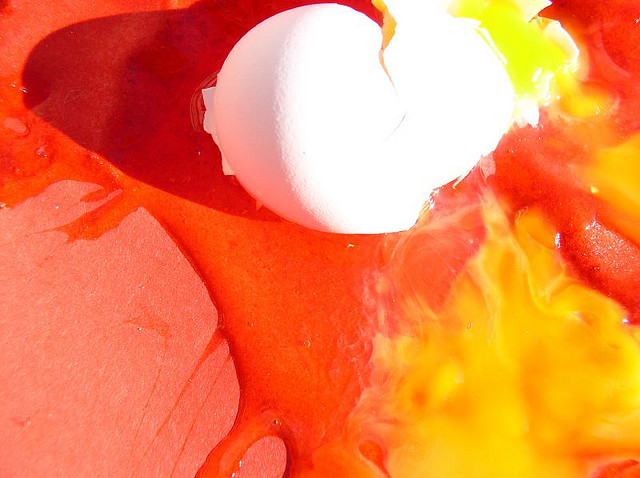 Photo courtesy dfinnecy licensed cc by sa 2.0
Judge Kimberly J. Mueller tossed the multi-state lawsuit instigated by Missouri's own AG, Chris Koster, against California's new egg laws.
As the decision notes, the plaintiffs had no standing. Koster may claim that the lawsuit was brought about to help all of the citizens of Missouri but, as the judge rightfully noted, the lawsuit would benefit only a tiny minority of large egg producers, and therefore the states don't have standing to sue.
It is patently clear plaintiffs are bringing this action on behalf of a subset of each state's egg farmers and their purported right to participate in the laws that govern them, not on behalf of each state's population generally.
It is patently clear that Koster brought about this lawsuit in order to pander to the large agricultural business interests in this state. And he used taxpayer money for this purpose. Thankfully we have a Judge in California stopping all this nonsense before more public money was wasted.
Previous stories on this lawsuit:
Koster's Right to…collect large campaign contributions from big Agribusiness Interests