Recovered from the Wayback Machine.
Sunday, I discovered that the Switzer Building was being destroyed starting on the 14th; the first wrecking ball would fall at 10pm. This was my last chance to take pictures of the building I've come to be fond of.
As I was taking pictures, others would show up from time to time: to look at the building, to reminisce, and take pictures, themselves. A person I talked with on the Eads Bridge mentioned about visiting the riverfront and the licorice aroma that would gentle pervade the area. Another person I ran into at the base of the building talked about his family being here before the building was created, and how too many of these unique buildings are now gone.
With the images below, I've included links to other sites with more on the Switzer Building, and other buildings at risk in St. Louis. Many of these sites have pictures far superior to mine, so don't judge my photos too harshly. I had hoped to find an image of the building when licorice was still being manufactured at the premises, but no luck.
First, though, a couple of photos of what the building was like before the storm damage that doomed it.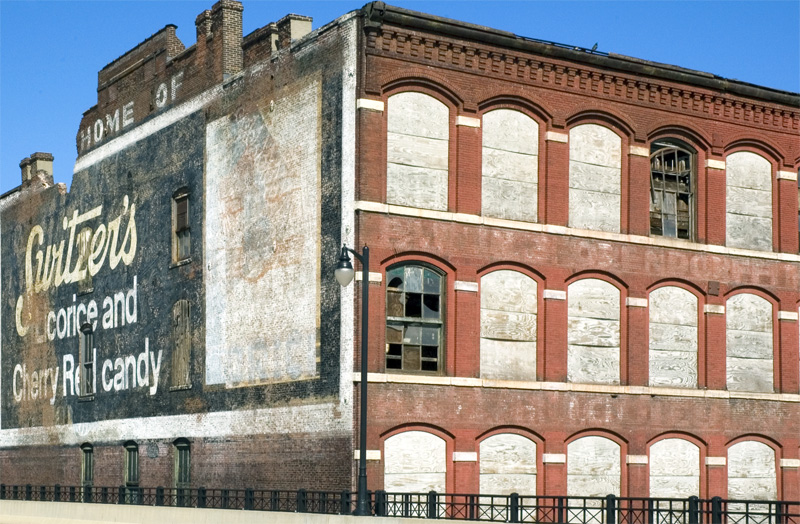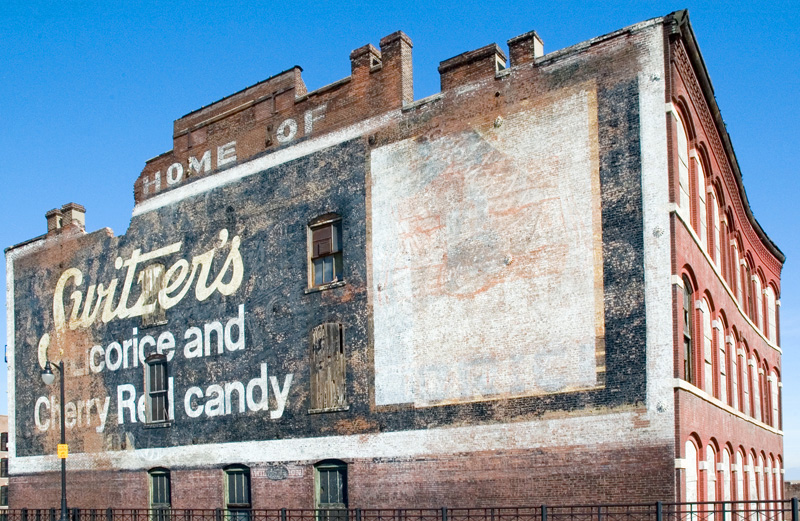 The rest of the photos were taken Sunday, May 13th.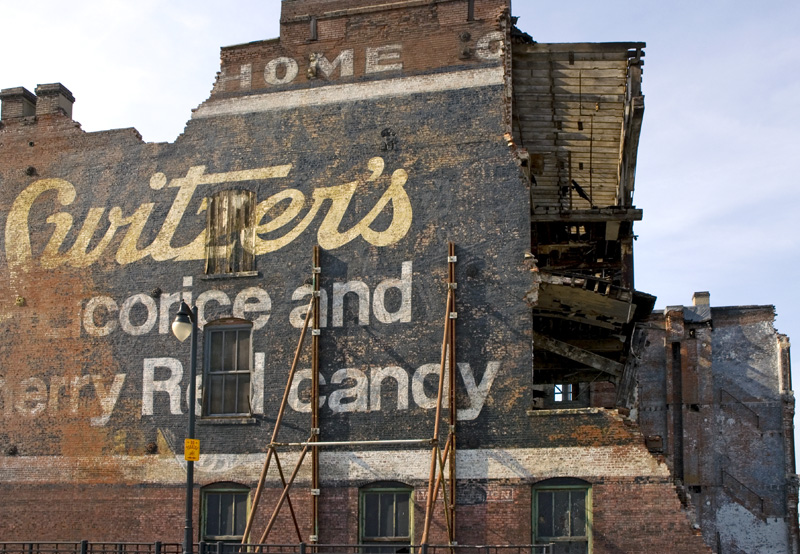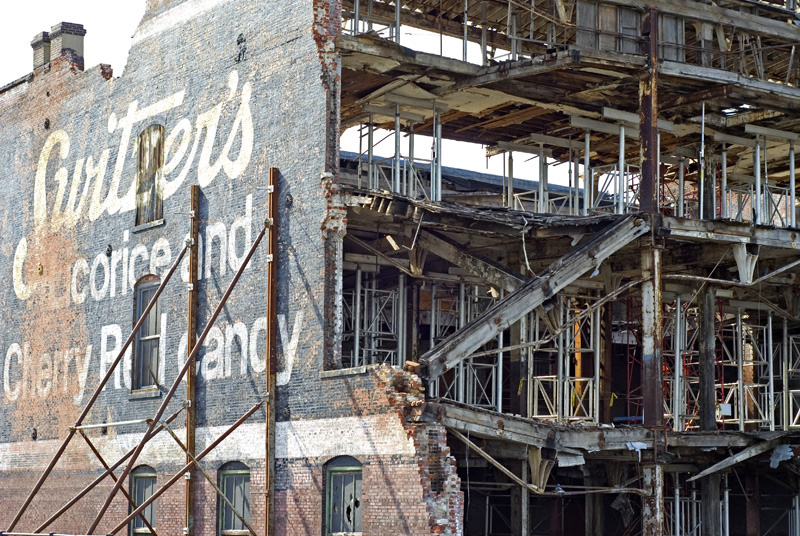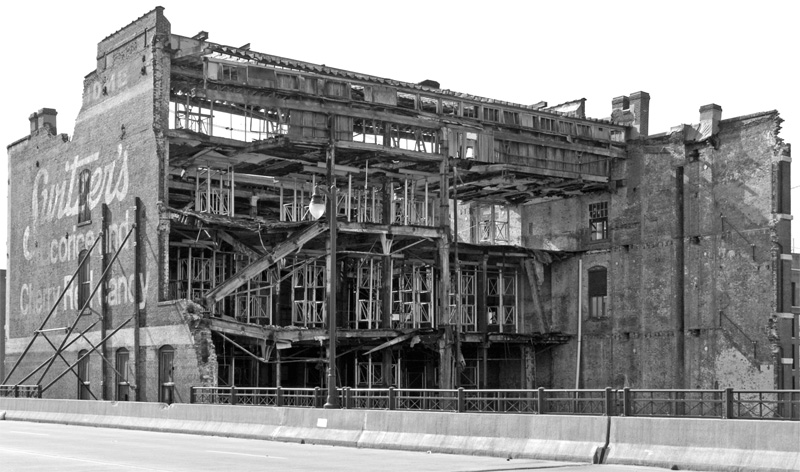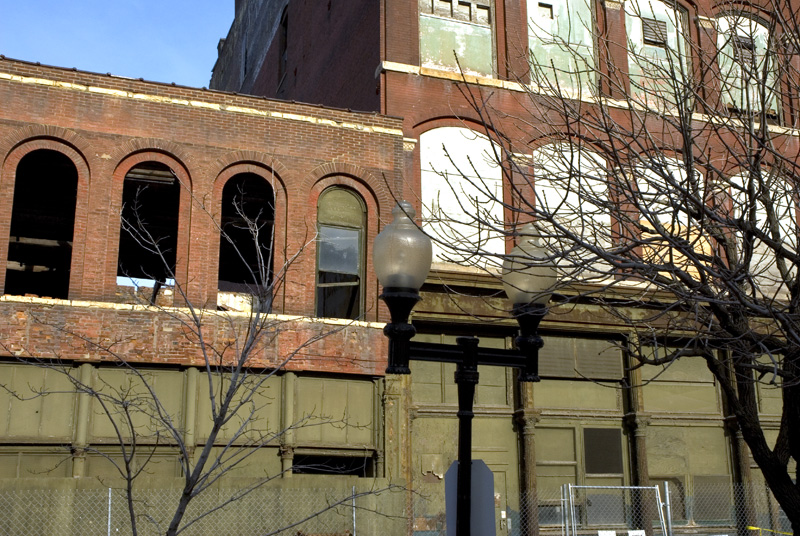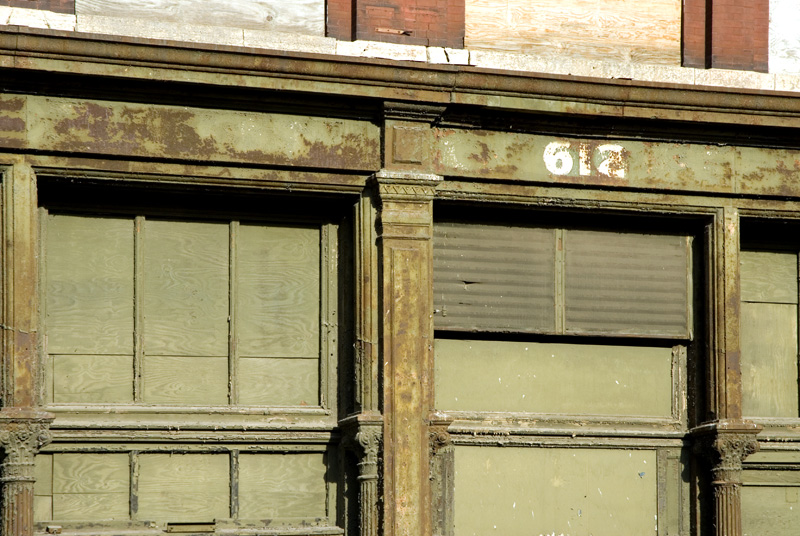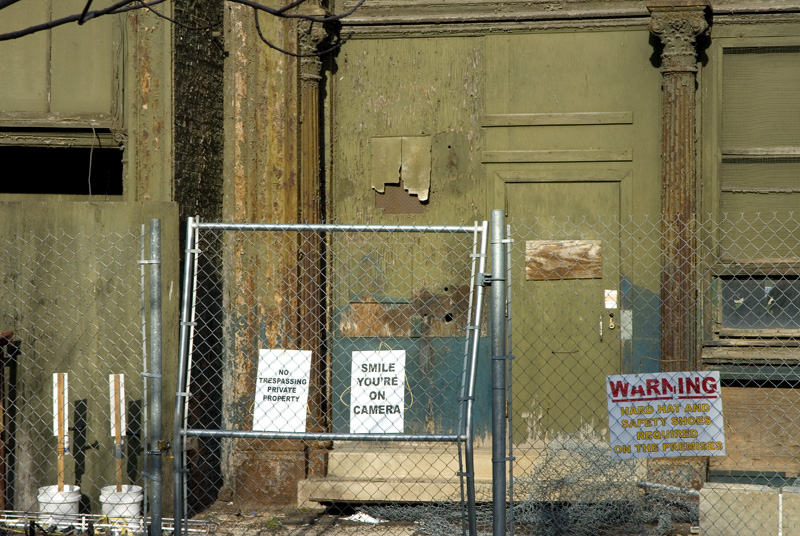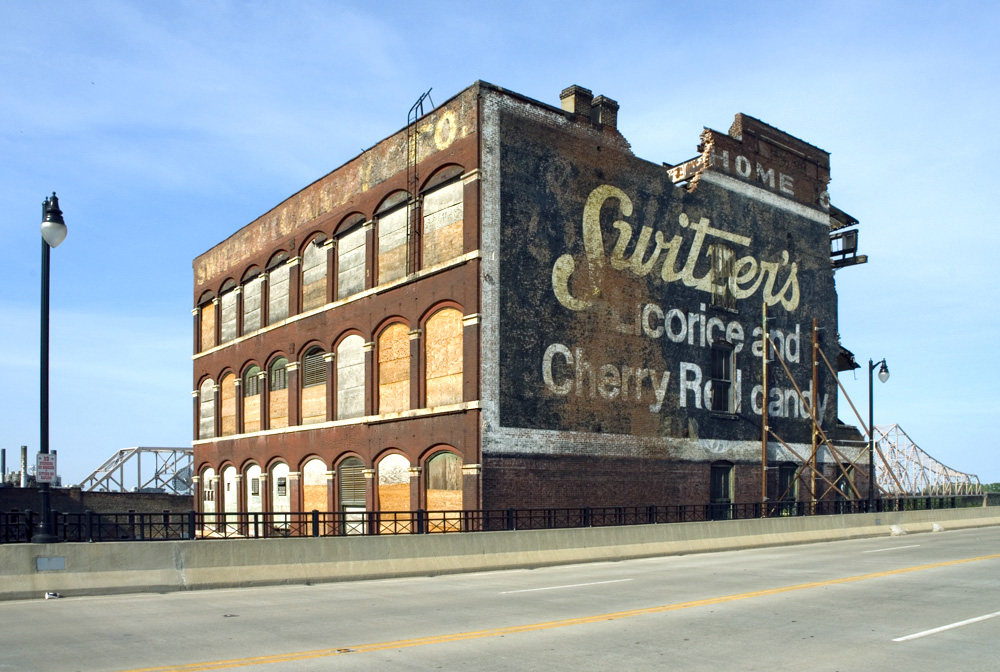 The Ecology of Absence web site
Ecology of Absence weblog entry on the building
Urban St. Louis thread on the Switzer Building
Vanishing St. Louis post on the building.
St. Louis Today article on the building damage
LaClede's Landing Walking Tour