When I'm on the road, I'll either sleep like a baby or toss and turn all night, and this trip is a tosser and turner. Normally I take great joy in road trips, but this one just isn't clicking for me. It shows in my writing, and it showed in my driving, which was, frankly, pretty bad today. Not because of the car I was driving but because I kept doing stupid things. Stupid, stupid things.
I decided to see if I could wake up my interest in the trip by varying my route and going I70 through the Rockies to Castle Canyon in Utah, and then travel up I15 to Salt Lake City.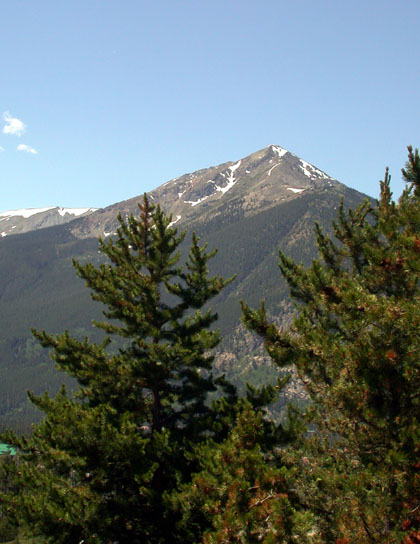 As I expected the scenery was incredible, and I've included some photos in this post. Note that the day was very hazy, so the colors and lines are muted. But I think you can see at least a glimpse of the beauty of the scenery of I70 west of Denver.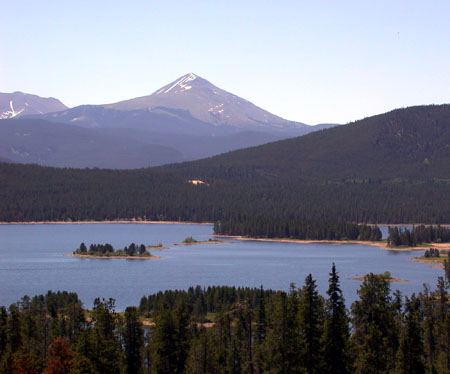 First comes the Rockies, and my roommates poor old van had a difficult time making the steep grade. I was further slowed because around every corner is another breathtaking moment, and by the time I entered Utah, I was far behind my scheduled arrival in Nevada tonight.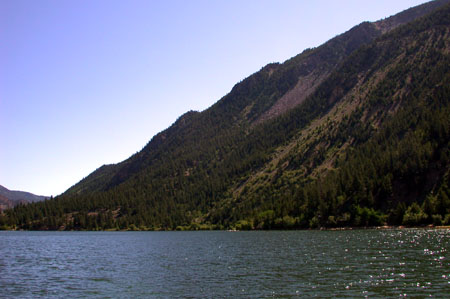 Utah was hot, hot, hot — 105 degrees F. But again, around every corner was another vista, formation, bit of color what have you that I had to explore and capture. Even when it meant walking around in the desert and around rocks at these temperatures.
(One legacy of this adventure — a headache that began with the altitude change in Colorado and was continued with the temperatures in Utah.)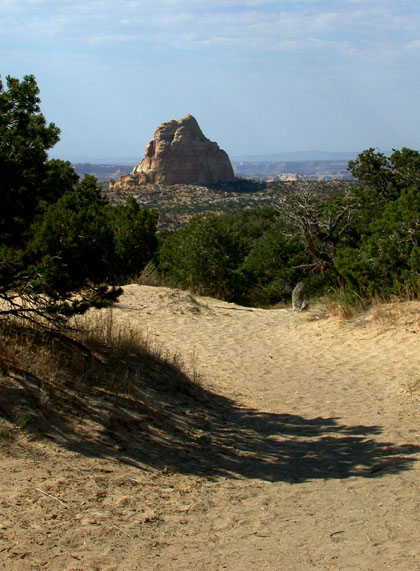 The oddest thing happened along I70 just before making the turn to I15 to head north — these bugs were crawling across the road, big ones that looked like a cross between a giant red bee and some kind of beetle. They were a dark reddish brown, all one color, and they crawled quite quickly. I would estimate their size at 1-2 inches long. I tried not to run any over, but it was impossible as more appeared as I traveled.
Now, what was even more disconcerting is that several 'attacked' the van as I drove past, or at least, that's what it looked like. They hopped at the van as it went by. To me this suggests an attack. Perhaps they're a hitchhiking species.
The further I traveled the more bugs, until at one bridge, there were literally hundreds, perhaps thousands, crawling across the road. I never, in my life, wanted a car to work as I wanted the van to work today. Do not break down, I found myself whispering.
I have no idea what these bugs are, and have never experienced anything like this. True, I've had little sleep the last few days, but I'm not imagining the critters. At least, I hope I'm not — I still have several hundred miles to drive. I know that I'll have nightmares tonight from this one, which is probably why I'm still up writing this post. If anyone knows what these things are, please, please, let me know.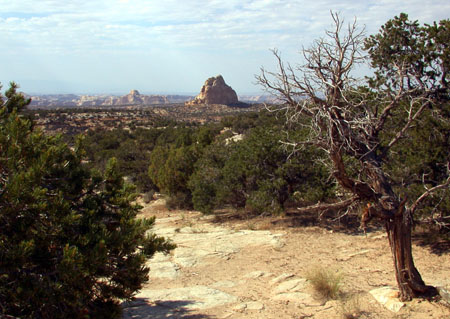 I ended up getting into Salt Lake City at 9:30. Bone tired. I have another day of driving tomorrow, which I am not looking forward to. However, I'll have time in San Fran to rest up before trip home, the fogs are in this week (my favorite San Fran weather), and I won't need to make another run to the coast for anything other than pleasure in the future.
At this point, though, what I want is to stay close to home. To continue my exploration of Missouri's hikes and culture; to work on the Wayward Weblogger co-op server (the neighborhood is filling nicely); to contribute to Echo and some other RDF projects. Not to mention write and take more bandwidth stealing photos.
For the first time in I don't know how long, I don't want to travel. I don't want to go somewhere. If a rolling stone gathers no moss, then I want to grow some moss on my butt.