The fog was out today, but not so heavy that it triggered the fog horns on Golden Gate. Too bad, really — the fog combined with the horns is unique and one of my favorite experiences.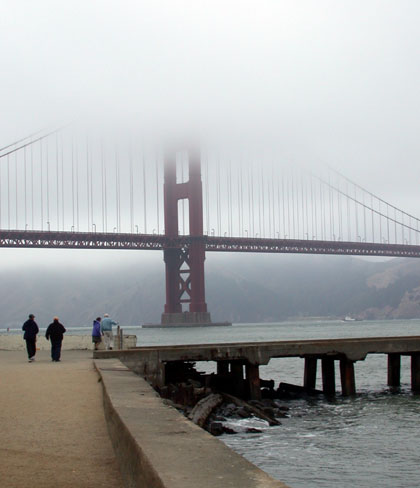 No dogs on Dog Beach. It looks like pooches are now banned in an effort to protect the wildlife. I can understand the choice, but I did enjoy watching the pups play in the waves.
Still, I imagine the birdlife on the beach is pretty happy about the new laws.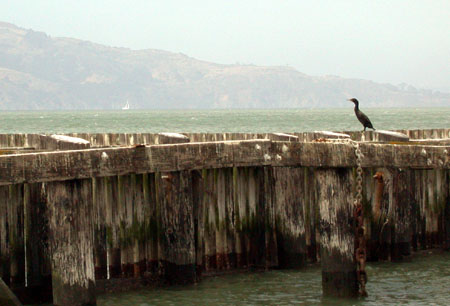 The Ferry Building is finished and the Tower Clock was working when I drove past it to get to the hotel. The Famer's Market has moved there, and I plan on visiting the building first thing in the morning. I remember the Ferry Building as a hulk of a building, with only the steel frame and front and what was left of the tower.
The park along the Embarcadero where I used to live, down by the Bay Bridge, is also finished. Looks like a huge Bow and Arrow sculpture has been added. Another place to visit tomorrow.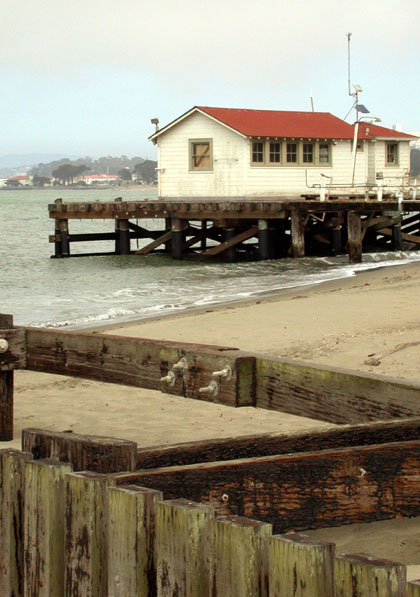 Having a great time. Wish you were here.