It's the water
In my comments, Scott pointed out the same lava light that Allan also covered in his weblog — the giant lava light project in Soap Lake.
Seems the folks of Soap Lake, Washington have decided to build a 60 feet tall Lava Lamp.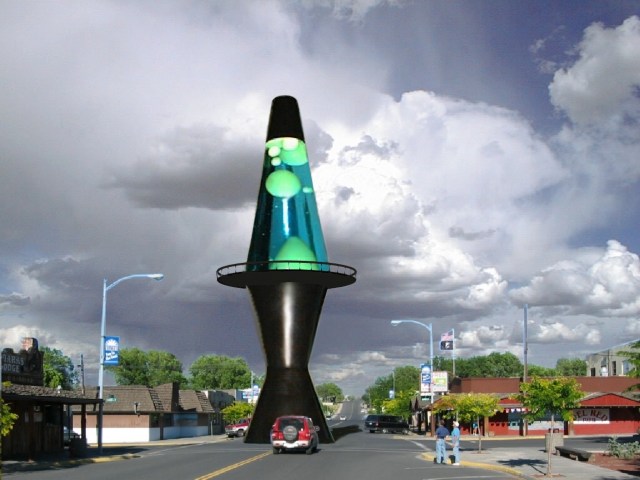 This has enormous appeal for me, not just because of my own lava lamp collection, but also because Soap Lake is just a hop and slight skip from the town where I was born and raised. See, I've always told you all that lava lamps were a state of mind. It comes naturally to people of Eastern Washington. We are ahead of our time.
Of course, that release of radioactive gases into the atmosphere from Hanford nuclear plant in Eastern Washington might also have something to do with it.