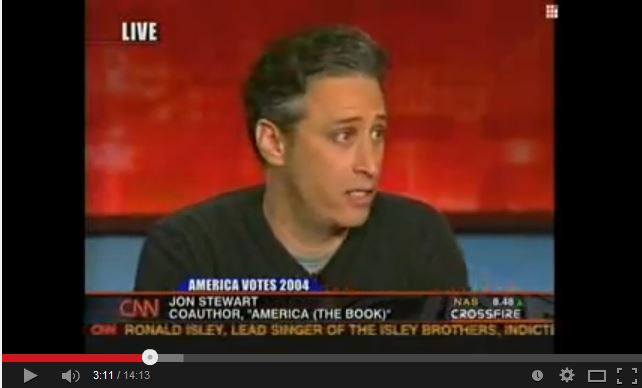 The story read that the FBI had arrested two New Black Panther members for buying explosives to bomb Ferguson protests. Not long after, though, the St. Louis Post-Dispatch posted a story that what really happened is the FBI arrested two men for providing false information when buying guns. And that New Black Panther association? Well, that's implied because a "police source" made the connection. Not the men. Not officially from the FBI. A "police source".
One of the many sources who have added to the confusion and alarm associated with the Ferguson protests. The same sources that both Twitter users and mainstream press reporters have quoted without fact or verification. There is some excuse for the Twitter users: it's not their job to fact check what they retweet. The same cannot be said for the media, who have done a piss poor job of covering Ferguson.
Even today, the Chicago Tribune and Washington Post have stories about a $5,000 bounty placed on Darren Wilson's head by a black militant group. The only problem is, it's all fake, a fraud. There is no black militant group. There is no $5,000 bounty. It's all one anonymous Twitter user making the claim among a set of overly fantastic and conflicting claims, in an account that demonstrates glaringly obvious disconnects in linguistic styles. A Twitter account for a group that has absolutely no hint of existence outside of Twitter. Even photos purportedly showing the Twitter user's hands holding a box of ammo, with dark implications of future mayhem, generated little but doubt from other Twitter users primarily because the hands looked remarkably white, and what most people missed, remarkably feminine. So much for discussions about "fellow warriors".
[Tweet removed as account no longer exists]
(The only other reference to the group was a pulled Go Fund Me page.)
It was all fake, yet these stalwarts of the press, these icons, dutifully copied each other without any of their journalists once going, "Hey. Maybe we should fact check this or something."
CNN writes last week about a Grand Jury decision on Friday, and it wasn't because they had inside information, as the implication might be. No, it was nothing more than a guess. So we end up having a press conference and all sorts of stories on Saturday about no Grand Jury decision happened on Friday. That's the same as saying, "We didn't get hit by an asteroid this weekend", or, "There's a lot of snow in Buffalo".
How much confusion has been generated by dutifully quoting Chief Jackson from Ferguson, as he makes assertions in the AM, only to add "clarifications" later that day or the next? By the time the media report the clarifications it's already too late: the seeds of doubt are sown, and mismatched stories get flung about in Twitter, like stones fired from slingshots.
All these stories do is add to the tension and distrust. They generate unnecessary suspicion, and add fuel to an already volatile situation. It is like members of the media have gotten together over a beer somewhere and said to each other, "You know, riots in Ferguson would be good for ratings. What can we do to make it happen?"
What did Jon Stewart say on Crossfire years ago? Before his appearance on the show signaled its impending doom?
Stop, stop, stop, stop hurting America.
Media, you are hurting us.