I'm off tomorrow into the wilds of the Ozarks, into that part of the state new to me. There will, of course, be photos when I return, but maybe code, too, as I like to work on code when I'm in a hotel room — gives me something familiar.
Today, though, I went to the Botanical for another chance to get photos of the water lilies. Last chance, really, as the summer is waning and you can see this in the richness of the trees, and the activity of the insects. Particularly the insects, as the garden was ripe with butterflies today; so with yet more water lily photos you'll also be getting yet more butterfly pictures.
Next time: code, I swear. And pictures of something different, I hope.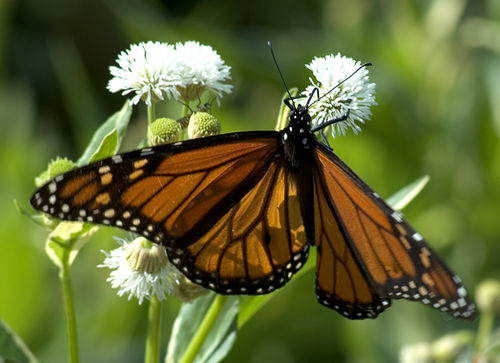 Still, I don't think I can or ever will, get tired of being surrounded by butterflies and water lilies. It's like you're in the middle of a cartoon drawn by a young child with a new box of Crayolas. Everywhere you turn, you see another bright splash of color.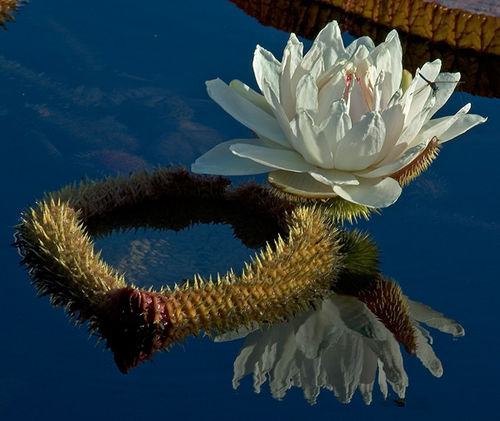 In the Spring, the insects are lazy, shy, and elusive. Today, though, you could almost reach out and hold them they were that close. But they were moving, constantly, which made getting a photo a little challenging. Now is the last chance for the bees to get nectar for the hive; the butterflies to store up energy to finish the migration; the dragonflies to, well, I don't know why the dragonflies were frantic.
Not just the bugs, the photographers were out in force today, even at the 7am opening of the garden. Of course, the weather was going to be hot, and the sun isn't that good for photography, but I must have ran into a dozen photographers within one hour. Most had tripods, a few were like me — just winging it.
Today's bright and busy activity reminded me of years ago when I would go to a bar, and the bartender or band would announce last call. The lights would come up in the place, and people would scurry about, making good on the last few moments before having to head out into the night.
This girl would run up to her friends and whisper something into their ears and they would giggle and leave; that young man would be writing a phone number down in a match book. Of course now everyone carries pocket computers and cellphones and numbers would be jotted down into some kind of electronic device, but it's not the same.
Friends would come together and split apart, some for home, others for another party somewhere, yet others to go to breakfast. And not just a small breakfast, either. I don't know what happens now, in this Atkins Diet time, but back then, it was large, it had eggs, and it had potatoes and butter. Mega-cinnamon roll was optional.
There was one place in Seattle that was famous for the after hour breakfasts they'd make: huge plate size omelets covering a bed of crisp, perfectly done hash browns, served with good, hot coffee–all accompanied by thick, buttered toast and real preserves. The place was small, and people would be lined up for a block to get in, it was that popular. We'd sit there and laugh about the night, none of us wanting it to end–caught up in that perfect moment that's not quite morning, but not evening either.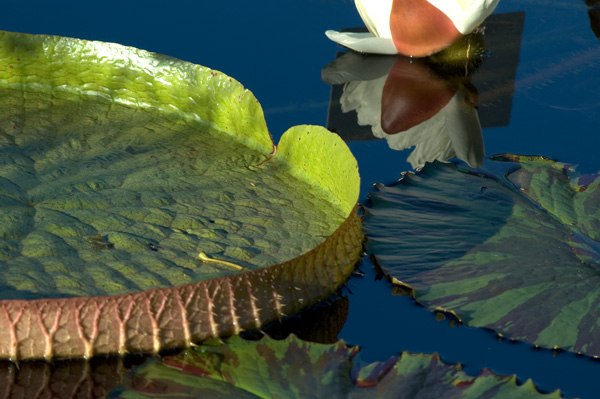 I remember a morning just like that in Salt Lake City, walking all night with friends, greeting the dawn with outstretched arms. The last of summer, and summer's golden light.
This is a good time of year. The roses and other flowers have started to wilt, but in doing so they let out their richest scent. The leaves are at their darkest green, just before they begin to turn. Birds are everywhere, no longer bound to nests or to mating, and free to fly, and sing, just for the joy of it. It's warm, but we're starting to get a cool breeze now and again. And of course, all those butterflies.
I did like to walk among them today. They're not shy of you at all, unless your shadow falls on them and then they take off into the air. As I walked by the rows of flowers, butterflies would leap into the air behind and around me, as if I were a June bride. My last chance to be a June bride, really, as I'm of an age with the summer.