Reporters checked with the Missouri state park system and found out, yes, the flood yesterday did a massive amount of damage to the Johnson Shut-Ins, most likely part of the Ozark Trail, and surrounding area. The trees and landscape in the following photo are most like gone now.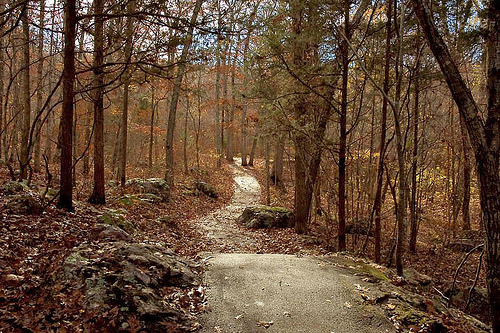 It also sounds as if the park superintendent and his family who were hurt by the flood will recover, though the children are still in serious condition. All of us are thinking about what would have happened if this had been a peak weekend in the summer when the area gets anywhere from a thousand to two thousand people, on the trails and river, or in the campground.
Several people in the comment thread to the Topic of the Day discussion at St. Louis Today (the online site for the local newspaper, the St. Louis Post-Dispatch), mentioned about how this was a 'miracle' that no one was hurt. Thank God, they would say, that this wasn't in the summer when more would have surely been killed; thank God that the family was found while they were still alive.
I wrote last night in the thread that this wasn't a miracle; do they see God as this capricious being that destroys the dam just so he can swoop the family to safety, after first almost drowning them?
As sad coincidence would have it, I'm currently re-reading, Acts of God: The Unnatural History of Natural Disaster in America by Ted Steinberg. He writes in the introductory chapter:
Once, the idea of invoking God in response to calamity was a strategy for eliciting moral responsibility. In the twentieth century, however, calling out God's name amounted to an abdication of moral reason. With the religiously inclined less disposed than ever to take acts of God seriously, the opportunity has arisen over the last century for some public officials to employ God-fearing language as a way–thinly veiled though it might be–of denying their own culpability for calamity. In this sense, the act of God concept has become little more than a convenient evasion.
A person who wrote that they were an employee of Ameren, wrote in comments to the Topic of the Day thread:
I WORK HERE AT AMEREN. THIS IS MOST DEFINATELY A MIRACLE. THERE IS NO DOUBT ABOUT IT. NOT A SINGLE LIFE LOST.
Yes, a miracle.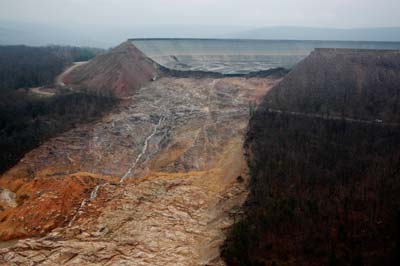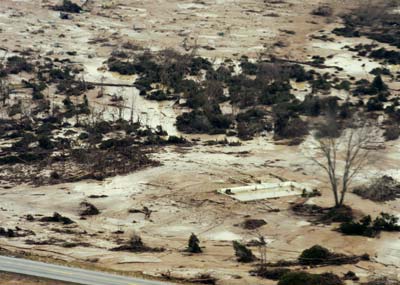 (Photos from St. Louis Today)