The St. Louis metropolitan area lost its last chance for a White Christmas when the major storm headed our way was actually pushed to the south of us by our cold, blustery weather.
A few years back, I would have been disappointed, but now I'm philosophical, having learned to let go of all holiday expectations. Now I see the lack of snow giving me an opportunity to spend Christmas out in the hills. My holiday icicles will be splashes of stream frozen in mid-air, my bright spots of color red cardinals in among the few southern green pines. There will be no church and no yule pudding, and my Christmas dinner will be sandwiches made with the Honey Baked ham I splurged on earlier in the week.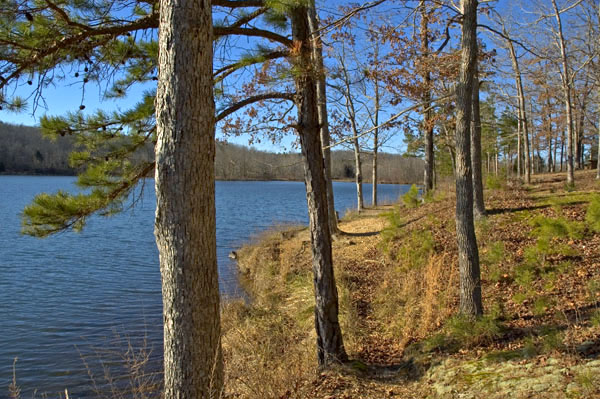 Big ham, too. We had salad and ham on Monday and ham and crunchy bread and artichoke and spinach dip on Tuesday and tonight we had the ham with sweet potato souffle and steamed broccoli, cauliflower, and carrots. This will work through tomorrow, and Friday it will be ham and cheese omelets and Texas bread.
Saturday then will be sandwiches on the hill, with the pecan and apricot fruitcake my Mom sent, left over veggies with dip, and hot tomato soup in a thermos, and maybe a small bottle of wine–just enough for a glass, as I'm driving.
By Saturday night, we'll be down to the bone, which I'll use to make navy bean and ham soup; combined with fresh cornbread, this will serve for a few meals in the coming week. I'll have a glass of eggnog and a bit of fudge a friend of roommate's sent home and I'm saving, and watch a good movie on TV–after calling a few friends and family and giving them my love.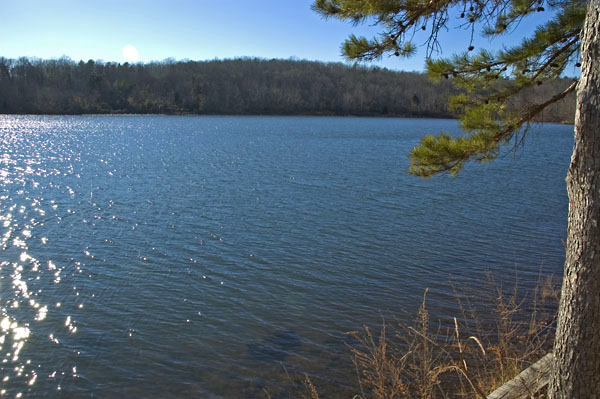 I've been reading the various debates about religion and Christmas that have been argued here and there among some of the more popular webloggers. Who would have imagined that such passion and acrimony could result from something as simple as what holiday we celebrate, and what greetings we give each other. We had a red and blue election, must we now have a red and blue holiday season, too?
Happy Holidays, Happy Chanukah, Seasons Greetings, Merry Christmas, Happy Kwanzaa–it doesn't matter what you say to me, as long as there's a smile in there somewhere. I'm a sucker for genuine expressions of affection.
I think these people should consider putting away their aggregators and their iPods, turning off their computers, and join me on my hill for the day. I'll share my sandwiches and soup and we can sit quietly, and hear what the cardinals and bluebirds call the day.
Happy "whoit, whoit, whir-a-chee!" everyone.